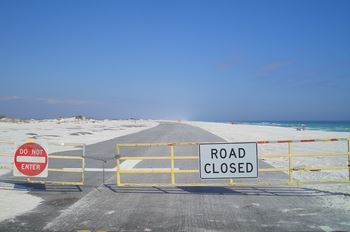 "Wrongful death" is a common term often bandied about in the media. Like many common terms and phrases, its true meaning is sometimes lost or obscured: Our Poplar Bluff car accident lawyers have found that some expectations about wrongful death lawsuits are based on these misconceptions. In this post, we'll discuss the basic meaning of wrongful death, and share some practical expectations in terms of a wrongful death lawsuit.
What is wrongful death?
Legally, wrongful death refers to a fatality caused by another party's negligence, omission, carelessness or intentional wrongdoing. The death could be the result of a purposeful act of malice (i.e. assault and/or battery, manslaughter, murder, etc.), or the consequence of irresponsible behavior (i.e. careless driving, vehicular homicide, etc.). The term can be applied to victims of medical malpractice, nursing home neglect, and drunk driving: the list of possible situations is extensive.
Also, remember that civil and criminal courts handle different issues. For example, in 1995, OJ Simpson was acquitted of Nicole Brown Simpson's murder in a criminal court, but he was found liable for her wrongful death in a civil court. Civil cases are brought by individuals and tried for money damages, whereas criminal cases are brought by the state and tried for penalties like imprisonment. Accordingly, the courts have a different standard of proof: criminal cases must be proven "beyond a reasonable doubt," while civil cases must be proven "by a preponderance of the evidence."
Who can sue for wrongful death?
Missouri law permits the following parties to file wrongful death lawsuits on their loved ones' behalf:
• The deceased's spouse, children, or parents (class 1); or
• The deceased's siblings (class 2), when there are no class 1 relatives, and when siblings can demonstrate their rights to damage awards; or
• A plaintiff ad litem (an individual appointed by the court), when there are no class 1 or class 2 relatives.

What can I expect during a wrongful death lawsuit?
The relative ease or difficulty in proving wrongful death "by a preponderance of the evidence" is largely dependent on the circumstances. A claim related to a traffic accident may be easier to prove than a product malfunction claim. The amount of evidence obtained - and how quickly it's obtained - can also greatly influence the chances of success and the amount of compensation that might be awarded.
Each case is different, just like each family is different. If you think you have a wrongful death claim, it's important to talk to a lawyer so you can discuss specific factors that may affect your case: only then can you make an educated decision on how to proceed.Generally, it's best to consult an attorney as soon as possible, so that important evidence can be preserved, and relevant witnesses can be more easily located.
The personal injury attorneys at Aaron Sachs & Associates, P.C. represent clients throughout southeastern Missouri. To schedule a free consultation meeting with one of our lawyers, call 1-888-777-AUTO, or visit our website.

Attorney meetings by appointment only