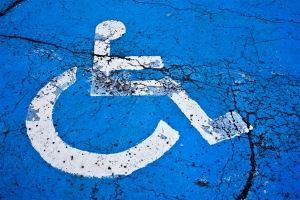 Sadly, catastrophic injuries are common in Missouri car accidents. Victims sometimes suffer life-long pain and disability. If this sounds like you or a loved one, you are likely highly stressed, scared, and angry. You're wondering how to cover all those medical bills - not to mention your regular monthly expenses, like rent, utilities, and food.
Car accidents can result in varying degrees of injury, depending on the circumstances that cause the crash. The following factors tend to affect the severity of injuries sustained in a car wreck:
• The location of the impact on the vehicle(s)
• The severity of the collision
• The type of automobiles involved
• The age and health condition of the parties involved
Unfortunately, car accidents frequently end in serious, life-altering injury. Here are some of the most common kinds of catastrophic injuries connected to car wrecks:
• Brain injuries (including skull fractures, brain swelling and nerve damage)
• Neck and spine injuries (including both whiplash, soft tissue injury, and skeletal injury - which can cause loss of motor functions)
• Face injuries (including lacerations, eye injuries, broken teeth and broken noses)
• Broken bones and or/joint damage
• Mental health issues (including depression, anxiety disorders, and post-traumatic stress disorder
Why you should get help as soon as possible:
Of course, you should seek medical help immediately: your health and well-being should be the top concern. Once you are stabilized, you or a loved one should contact a catastrophic injury attorney right away. A lawyer can start working right away to preserve evidence, investigate the scene of your accident, and interview witnesses before memories fade.
In addition, there is a legal time limit for filing all lawsuits. This legal time limit is called the statute of limitations. If the statute of limitations expires before you file your lawsuit, you will never be able to pursue your case. This means that you will never receive financial compensation for your catastrophic injuries.
Where to get legal assistance if a loved one has suffered catastrophic injury in or around Columbia, Missouri
At Aaron Sachs & Associates, P.C., we are licensed to serve all Missouri residents, and we represent clients in Columbia and the surrounding areas, including Jefferson City, Kirksville, Marshall, Boonville, Ashland, Moberly, Jefferson City, Chillocothe, Gravois Mills, California, Osage Beach, and Camdenton.
Call us now to schedule a free, confidential, no obligation consultation if you or your loved one has suffered catastrophic injury in a car crash. You can reach us toll free at 1-888-777-AUTO, or via our website.
Attorney meetings by appointment only