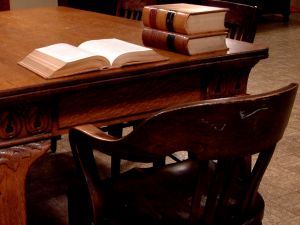 The period of time following a serious car accident can be extremely stressful. From medical bills to insurance coverage, you want to make sure your rights are protected and that your expenses are covered. That is where a personal injury lawyer can step in to act as your advocate, explaining your options and guiding you through the process.
Personal injury is a legal term used for an injury suffered to your body, mind or emotions, as opposed to property. A personal injury lawsuit alleges that an injury was the result of someone else's negligence or intentional wrong-doing. (For more information about personal injury visit LawInfo.com.)
What are the benefits of hiring a lawyer?
Hiring a lawyer can be an intimidating process, but doing so can be beneficial for many accident victims. A lawyer can handle your case in a professional, objective manner. They are familiar with both the laws and how insurance companies handle claims and benefits. Consulting a lawyer gives you a chance to find out whether you have a viable case and how much compensation you may be entitled to receive. But most importantly, a personal injury lawyer can answer your questions and explain what you can expect to happen next.
What can I expect from an attorney?
We can't speak for all attorneys, but at Aaron Sachs & Associates, P.C., our attorneys do the following:



Focus on your rights and interests.


Apply the most recent statutes and case law to your case.


Handle all communications with the court, other attorneys, insurance companies, and the medical staff and administration for medical bills.


Collect and preserve case evidence.


Interview witnesses.


Hire expert witnesses as necessary.


Obtain a fair settlement or take your case to trial.


Apply the formulas to ensure you receive financial compensation for the damages you've suffered, including medical bills, lost wages, lost benefits, and pain and suffering.


Reduce your stress and take the burden off of you so you can focus on healing and getting your life back on track.


Where to find help if you have been injured in a southeast Missouri car crash:
We cannot turn back the hands of time and prevent your injuries. However, we also know the struggles of recovering from an auto accident, and we can help you determine your options and decide on the best way to move forward. You are not alone.
At Aaron Sachs & Associates, P.C., we represent accident injury victims in Cape Girardeau, Poplar Bluff, New Madrid, Perryville, Sikeston, Ste. Genevieve, and throughout southeastern Missouri. Contact us to have your case reviewed during a free, confidential legal consultation. To schedule an appointment, call us toll-free at 1-888-777-AUTO, or visit our website.
Attorney meetings by appointment only