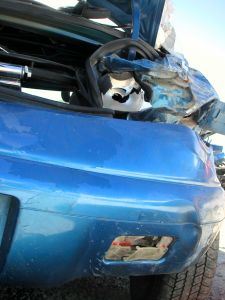 Hit and run accidents can be extremely traumatic.They can leave your mind spinning, wondering how you can possibly afford to pay both your medical bills and your regular monthly bills. Many hit and run victims are anxious about their finances when they should be focusing on recovering from their injuries. And of course, the whole experience can be emotionally exhausting. It's hard to understand how someone could hit a car and then just drive away.
Here are a few factors that contribute to hit and run accidents:
Panic. Panic is the most commonly cited reason drivers give for fleeing the scene. In many instances, they aren't guilty of any other crimes, but they complicate the situation by driving away.
Prior traffic tickets or offenses. Drivers with a history of traffic violations or other criminal convictions often flee accident scenes to escape fines, penalties, or arrests.
Uninsured drivers. Law enforcement officials report that many drivers are letting their insurance coverage lapse, which may be due to current economic conditions.
Drug or alcohol use. Impaired drivers often fear the consequences associated with a DWI or DUI conviction. However, all drivers should be aware that leaving the scene of an injury accident is a felony in the state of Missouri.
Our Joplin personal injury attorneys provide legal assistance to people who have been hurt in Missouri hit and run accidents. In our experience, the innocent victims of these wrecks often have numerous questions about their options. Here are a few tips we'd like to share:
Check on your uninsured motorist coverage.
Your own uninsured motorist coverage can cover several kinds of expenses - including wage loss, medical bills, and car rental - if you are involved in an accident with a hit and run driver.
File your claim right away.
Each insurance company has set time limits for filing an uninsured motorist claim. Sometimes, these time limits are as short as one year. Do not delay seeking legal advice in hopes that your injuries will improve.

Seek legal advice before agreeing to any offers from any insurance company.
An experienced personal injury attorney can review the details of your case and help give you a clear idea of your options. In the overwhelming aftermath of an accident, it can be beneficial to discuss the situation with someone who can provide sound, objective advice. Our attorneys work on a contingency fee basis, which means we don't charge you anything up front. It won't cost anything to find out if we can help you.
The Joplin car accident attorneys at Aaron Sachs & Associates, P.C. represent injury victims in Joplin and throughout the surrounding areas, including Webb City, Carthage, Sarcoxie, Carl Junction, Lamar, Pierce City, Neosho and Diamond. To schedule an appointment for a free initial consultation, please call 1-888-777-AUTO, or visit our website to contact us online.
Attorney meetings by appointment only