In 2010, more than 200 people were killed and nearly 1,000 more sustained serious injuries in car crashes involving a drunk driver in Joplin, Wheaton, and across Missouri, according to the Missouri Coalition for Roadway Safety.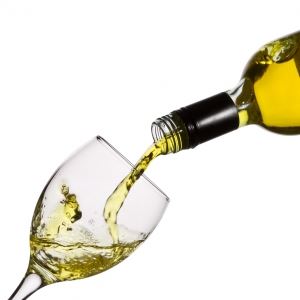 Auto accidents involving drunk drivers differ from other car accidents because drunk driving is against the law, and causes accidents that would have been otherwise preventable. Also, accidents caused by drunk drivers often result in catastrophic injury or wrongful death.
Victims or family members of people injured or killed in Joplin, Missouri car accidents caused by drunk drivers may be able to seek compensation for their damages. In some cases, injured parties may even have a cause of action against the bar or restaurant that served the drunk driver before he got behind the wheel. Under Missouri statutes traditionally known as dram shop laws, these establishments can be held liable for over-serving already intoxicated customers, underage drinkers, and other patrons.
In short, Missouri Statute 537.053 states that a claim may be brought by or on behalf of any person who has suffered personal injury or death, against any person licensed to sell alcoholic beverages for consumption on the premises--if it can be shown that the seller knew (or should have known) that alcohol was served to a person under the age of twenty-one or to a visibly intoxicated person.
This Missouri statute creates an additional cause of action and enables some victims and family members to seek additional compensation from another party in the event of a tragic accident, catastrophic injury, or wrongful death. However, this statute only includes bars, restaurants, and similar establishments. Currently, package and liquor stores are not included under these statutes, as they do not sell alcoholic beverages for consumption on the property.
Further, the phrase "visibly intoxicated" has been the subject of some scrutiny in Missouri courts. Due to the subjective nature of the phrase, as well as the length of time between an accident and trial, this standard has been difficult to prove in a courtroom, and much of the evidence then available is circumstantial at best. Identifying witnesses and securing reliable testimony can be extremely challenging.
Missouri dram shop laws can be confusing, murky and open to broad interpretation. Because of their complexity, an experienced Joplin car accident attorney should be retained to help you determine whether the Missouri dram shop laws can be applied to your claim. Our attorneys are experienced in bringing claims against intoxicated drivers whose dangerous acts have resulted in car accidents, personal injury, and even wrongful death.
The lawyers at Aaron Sachs & Associates, P.C. can help answer your questions about Missouri drunk driving accidents. We can help you understand your rights, and help you navigate the process of pursuing compensation for your property damage, injuries, pain, suffering, lost wages, medical bills, and other associated damages. Call our office toll-free at 1-888-777-AUTO: we offer a free initial consultation.
Attorney meetings by appointment only