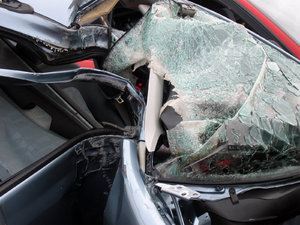 There were nearly 200 people killed in teen car accidents in Missouri in 2009: Missouri was ranked the 10th deadliest state for teen collisions.
Over the last five years, Missouri car accidents involving teen drivers took the lives of nearly 1,100 people, according to Safe Roads 4 Teens. Roughly 81,000 people died nationwide.
The fact is that teen drivers are at a heightened risk for accidents on our roadways: their inexperience behind the wheel can put them in serious danger. In response to this problem, many organizations have developed safety initiatives targeted towards teens - on this blog, we recently covered the nationwide Drive2Life campaign for high school students, and the resources offered by the Southeast Missouri Coalition for Roadway Safety. In addition, our Perryville car accident lawyers would like to ask parents to discuss the importance of safe and responsible driving with their teen drivers. A parent's voice can be the most influential one of all.
In 2005, drivers between the ages of 15 and 21 made up only about 7 percent of all licensed drivers in Missouri, yet that age group contributed to nearly 30 percent of all injury accidents and more than 20 percent of all fatal accidents. According to the AAA Foundation for Traffic Safety, a teen is either injured or killed in a Missouri car accident every 43 minutes.

Teen Driving Facts:

* There were nearly 2,500 teen drivers killed in traffic accidents in 2009.
* Teen car accidents took the lives of nearly 3,500 additional people.
* Of the people killed in 2009, more than 1,400 were passengers of teen drivers. Nearly 1,500 were occupants of another vehicle, and nearly 500 were bicyclists, pedestrians or non-occupants.
* Teens are four times more likely to get into an accident than older drivers.
Parents are urged to talk with teens about safe driving tips before it's too late. Keeping safe driving habits as a frequent topic of conversation at home may be one of the most beneficial ways to keep your teen driver safe.

Tips For Parents With Teen Drivers:
* You and your young driver should check the vehicle's brakes and brake fluids. Speeding is one of the most common factors in their accidents. While a teen may be interested in how fast the vehicle can go, you should remain interested in how fast it can stop.
* Limit the number of passengers that your teen can drive with. With every passenger in the vehicle, the risks for an accident increase.
* Be a good role model for your teen driver. Young drivers are most likely to develop the habits that they've been exposed to. Lead by example.
* Insist that all vehicle occupants wear a seat belt.
* Enact a curfew for your drivers. Teens are more likely to get into an accident during the night.
* Check out some online resources that are available for parents. All State's website offers a teen driving contract, while kidshealth.org has several useful articles for parents and teens.
If you or your teen driver has been injured in car accident in Perryville, Dexter, New Madrid or elsewhere in Southeast Missouri, contact the New Madrid Personal Injury Lawyers at Aaron Sachs & Associates PC for a free initial consultation. Call 1-888-777-AUTO.
More Blog Entries:
Texting Teens Focus of Nationwide Campaign to Reduce Risks of Car Accidents in Kennett, Nation, December 12, 2011
AAA Focuses on Teen Car Accidents in Dexter, MO and Elsewhere,
November 13, 2011
Attorney meetings by appointment only