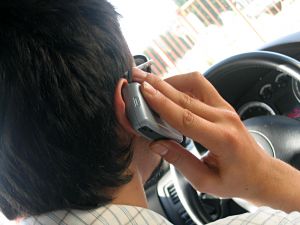 The Cape Girardeau, Missouri car accident attorneys are always happy to support initiatives that advocate roadway safety, especially for young adults and teenagers. So we were pleased to hear about a contest sponsored by the National Road Safety Foundation and Scholastic. The 3rd Annual Drive2Life PSA Contest is looking for a student-submitted public service announcement (PSA) covering a topic that's especially important to our lawyers: the dangers of distracted driving. The winner of the contest will receive a $1000 prize, plus an expense-paid trip to New York to collaborate with a professional film director and make the PSA a reality. The chosen PSA will air next May nationwide, in honor of Global Youth Traffic Safety Month.
Francie Alexander, Chief Academic Officer at Scholastic, feels that the contest serves an important purpose: "The Drive2Life PSA Contest is a great way for students to get creative and let their voices be heard in the dialogue about the dangers of distracted driving," Alexander said. Ray LaHood, U.S. Secretary of Transportation, agrees: "Distracted driving is a dangerous epidemic on our roadways, and teens are the most at risk," LaHood said. "It's critically important that young drivers get the message that even one text or call could have devastating consequences."
The contest is open to students in grades 6-12. Students should submit a distracted driving concept in the form of scripts, storyboards, or treatments, for a PSA that will last between 30 seconds and 2 minutes. Video entries, or entries submitted by a group, will not be accepted.
In addition to appearing online and in various newscasts, the winning PSA will be broadcast on over 220 stations during Teen Kids News, a popular nationally-syndicated program for young adults. Additionally, Scholastic's classroom magazines, used by nearly 40,000 teachers and more than 3 million students, will feature the winner in a profile. Judges will also select two runners-up in each grade category (6-8, 9-12) to receive $500 prizes.
The deadline for entries is February 29. To find entry forms, complete rules, and additional information about the contest, visit the National Road Safety Foundation or Scholastic online. On their contest pages, you can also look at sample scripts, storyboards, and submissions from past winners.

Teenagers are at a greater risk for distracted driving accidents than any other age group: they're still learning basic driving skills and safety maneuvers. Countless studies have shown that even experienced, skilled drivers are incapable of driving safely while texting or talking on the phone. When you combine a teenage driver's lack of experience with the distraction of a cell phone, the result can be lethal.
The car accident attorneys at Aaron Sachs & Associates, P.C. urge parents to talk with their children about the risks of driving while texting. Teenagers need to understand that it's a serious matter, so they don't adopt a casual attitude. It only takes one choice to send one text. Encouraging your children to participate in activities like the Drive2Life PSA Contest is a fantastic way to start a dialogue.
If you or a loved one has been injured in a Cape Girardeau, Missouri distracted driving accident, contact our office at 1-888-777-AUTO to schedule a free initial consultation.

Attorney meetings by appointment only