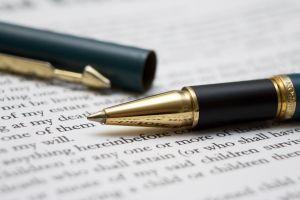 Over 200 car accidents occur each day in Missouri, and the Jefferson City-Columbia area gets its fair share. Statistics indicate that all drivers are likely to be in a car or truck crash at some point in their lives. Our Columbia, Missouri car accident attorneys know from experience that many insurance companies use specific tactics designed to discredit your claim: in the end, they want to pay out as little as possible. Once you have sought the appropriate medical care for your injuries, you must also ensure that your legal rights are protected.
Tips For Dealing With Insurance Paperwork after a Missouri Auto Accident:
• Call the police. If you are involved with another vehicle (or a pedestrian), call the police immediately. This step is important even if it appears that no one was injured, because the police will create a formal accident report. This report will be useful if and when the insurance companies determine fault.
• Notify your insurance company within twenty four hours. Do not delay! Many insurance policies have reporting deadlines: if you miss those deadlines, you may lose your coverage and receive nothing.
• Don't give a recorded statement. It is not unusual for an insurance adjuster to call and request a recorded statement within a day or two following your accident. However, you might not have total knowledge of the severity of your injuries at that point. Also, the adjuster may ask leading questions, which can prompt you to say something that will later be used against you in court.

• Don't offer insurance companies any information about your injuries (or the damage to your vehicle). Ask them to call back another time, or tell them to contact your attorney. Missouri has no law that requires you to make a statement to anyone other than police.
• Don't admit responsibility. Even if you believe you are responsible for the accident, admit nothing to the other driver, police or insurance companies. Let the police examine the accident and determine responsibility based upon their observations. It may very well turn out that there were causative factors that you are unaware of.
However, the Missouri Bar Association points out, "You should give your lawyer all of the facts concerning the case or other matter and make a full and fair disclosure of the entire situation. Your lawyer needs all the facts because the application of the law may vary with each fact and circumstance concerning a case."
• Sign nothing. This is a major mistake many auto accident victims make. An insurance company may claim that they are only asking you to sign a "verification of the accident, "but it's always to your best advantage to have the actual language reviewed by an experienced Columbia auto accident lawyer. It's possible you could be giving up the right to sue the negligent party without even realizing what you're doing. When presented with any insurance paperwork, simply ask to review it with your attorney before signing. This simple act is for your protection.
• Watch out for "deny and delay" tactics. Columbia Personal Injury Attorneys have seen this situation too many times: the insurance company will delay or not return phone calls, hoping you will miss your filing deadline. Read your policy carefully, and be aware of how long you have after an accident to file a claim. If you are being stalled, consult an attorney.
• Ask for a free consultation with an experienced attorney. Take this step before signing any settlement offers, even if they seem fair. An attorney will be able to evaluate your case with a practiced eye. No matter how nice or generous insurance adjusters may seem, they do have an agenda--saving money for their employers at your expense.
If you have questions about an accident injury claim, contact our Columbia office online or by phone (toll free: 1-888-777-AUTO).
Attorney meetings by appointment only