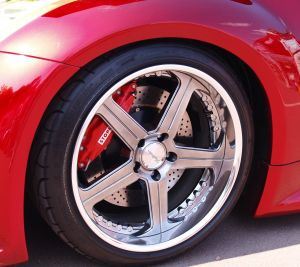 According to the Insurance Institute for Highway Safety (IIHS), there are three noteworthy vehicles that received their "Top Safety Pick" awards in 2011. Our Liberty, Missouri car accident attorneys would like to discuss the safety ratings given to the Chevrolet Sonic, the Audi A6, and the Volkswagen Passat.
More and more car buyers are paying closer attention to safety ratings, as manufacturers continue to develop more advanced technology for accident injury prevention. A vehicle can be chosen as a "Top Safety Pick" once it earns excellent ratings for rollover, side, front and rear crash protection. Additionally, new cars must have electronic stability control (ESC): a new federal regulation requires that all vehicles made after September 1st of 2011 be outfitted with ESC.
One vehicle the IIHS has chosen to recognize is the new 2012 Chevrolet Sonic, a compact 4-door car. This vehicle was designed to outperform - and therefore replace - the Aveo, which only earned mediocre safety ratings. The Sonic, on the other hand, earned top-notch ratings from the Institute's safety evaluations.
Part of the safety assessment process involves a rollover test, which estimates how well an occupant will be protected from being crushed in the event of a rollover accident. The testing found that Sonic's roof strength can withstand nearly 5.5 times the weight of the car. A vehicle that can withstand at least 4 times its weight is given a good rating - in comparison, the Aveo was only able to withstand about 3 times its weight.
The Audi A6 and the Volkswagen Passat were also recognized by IIHS. The Audi is a large luxury vehicle, while the Passat is a midsized, mid-priced car. Both vehicles received good performance ratings for the strength of their roofs in the rollover test. The A6 was able to withstand about 5 times its own weight, and, impressively, the Passat could withstand more than 6 times its weight.
The previous model of the A6 was only able to withstand about 4 times its weight, while the Passat could withstand about 5 times its weight. Due to safety modifications, the newer models of both vehicles are better equipped to protect occupants than previous models.
There have been approximately 390 million vehicle recalls since 1966 - in fact, there were more than 15 million vehicles recalled in 2009 alone. Since 1996, there have been nearly 50 million tires, 40 million child car seats, and 70 million pieces of motor vehicle equipment recalled. The National Highway Traffic Safety Administration (NHTSA) offers the most up-to-date information: they publish a list of vehicles and products that have violated federal motor-vehicle safety standards, or that have other safety-related defects. These recalls aim to prevent car accidents that are precipitated by manufacturer defects, and NHTSA's list provides a key resource to drivers. It is critical for motorists to stay up to date with current recalls to help prevent accidents and injuries on Missouri roadways.
If you or a loved one has been injured in a car accident in Liberty, Kansas City, or elsewhere in Missouri, contact the Personal Injury Lawyers at Aaron Sachs & Associates PC for a free initial consultation. Call our office toll-free at 1-888-777-AUTO.
More Blog Entries:
Car Insurance Comparison Report Delivers Sobering News for Drivers in Kansas City and Throughout Missouri: Kansas City Car Accident Lawyer Blog; January 5, 2012
Recent Car-Scooter Collision in Lee's Summit, Missouri Leads to Fatal Hit and Run Accident: Kansas City Car Accident Lawyer Blog; January 4, 2012
Attorney meetings by appointment only