Is it Legal to Ride in the Back of a Pickup Truck in Missouri?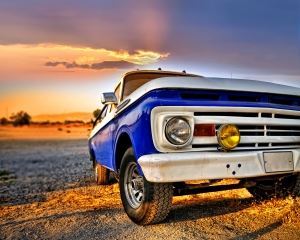 In Missouri, it's not uncommon to see people riding in the back of a pickup truck, especially during the spring and summer months. In fact, many of us have probably ridden in truck beds ourselves. And yet many people don't know what Missouri law says with respect to this issue. As temperatures turn warmer, our car accident lawyers want to make sure drivers are well informed about the safety issues and state laws that affect passengers riding in truck beds.
Is it safe to ride in the back of a truck?
Part of the safety of a vehicle is based on design. Cars, vans, and SUVs are described as 5 passenger, 9 passenger, etc. Vehicles are described in this way because they're designed to safely restrain and protect a specific number of people in the event of an accident. When you carry more passengers than a vehicle is designed to protect - and especially when those passengers are riding in a truck bed - it's much more likely that people will sustain serious injuries if an accident occurs.
Consider the outcome of these recent accidents:
Audrain County, Missouri: October 2011
Twelve people were injured - and another person later died - after a 2002 Dodge truck carrying all of them veered off the road and then rolled several times. The accident occurred on Audrain County Road 435, near Mexico, Missouri. The driver was traveling at a high rate of speed and lost control of the vehicle: he traveled off the left side of the road, hit a mailbox, and then careened back onto the roadway, overturning several times. 9 of the passengers were riding in the bed of the pickup and 2 were riding in the cab. All 11 passengers were ejected. No one was wearing a seat belt.
All of the passengers were transported to University Hospital in Columbia via 4 helicopters and 5 ambulances. A passenger died at the hospital, and 6 others sustained serious injuries. The driver subsequently faced multiple charges, including involuntary manslaughter, assault, and endangering the welfare of a child: 2 passengers were children under age 11.
Tuscola County, Michigan: December 2011
A 23-year-old man rolled his pickup truck onto its side while driving through a field: 3 passengers riding in the bed were ejected, and all 3 were seriously injured. 4 occupants of the cab, including the driver, were unharmed, and the driver was arrested on charges of DWI.
Salt Lake County, Utah: February 2012
A 16-year-old remains in critical condition after he fell from the bed of a moving truck. Police report that the teen initially decided to get into the back of the truck by climbing through the passenger window. At some point, the driver looked back to check on the passenger, then swerved, then overcorrected. The teen was ejected and suffered serious head injuries.
Is it Legal to Ride in the Bed of a Pickup Truck in Missouri?
Missouri seat belt law for pickups prohibits people under the age of 18 from riding in the back of a truck, but it does not restrict adult passengers. The law also outlines several exceptions that apply to teenagers and young children. Minors are legally free to ride in a truck's bed under the following conditions:
when there is a device to stop the passenger from being ejected or falling from the vehicle;
when the vehicle is not being operated on a highway which is part of the state or federal highway system or within the corporate limits of any city;
when the truck is a family-owned vehicle with insufficient room in the cab for all passengers;
when the passenger is acting in the course of employment (with specific reference to agricultural activities);
when the passenger is participating in a special event (with specific reference to parades); and
when the passenger is providing assistance in a recreational facility.
* Note: This law does not apply to pickup trucks with covered cargo areas.
Is Riding in the Bed of a Pickup Truck Worth the Risk?
The next question, of course, is whether or not riding in the back of a truck is worth the risk. The accidents in Missouri, Michigan, and Utah certainly demonstrate that riding in the bed of a pickup can be extremely dangerous. What's more, in all 3 cases, the danger was dramatically increased by a driver's irresponsible behavior (speeding; drinking and driving; and teenage horseplay).
As Missouri drivers, it's essential that we make safety our top priority, for both ourselves and our passengers - especially if those passengers are unprotected, as in the bed of a truck. If you are driving under circumstances where it is permissible to have passengers in the bed of the truck, drive cautiously. Make sure everyone is seated on the floor of the bed (not on the fenders, sides of the truck, or tailgate). If you must carry these passengers on a regular basis, consider buying a removable truck bed seat, complete with seat belts. If an accident occurs, our legal team is standing by.
If you have been injured in a car or truck accident, call (888) 287-1046 to schedule a free consultation.
Posted By
Aaron Sachs & Associates, P. C.
Categories: