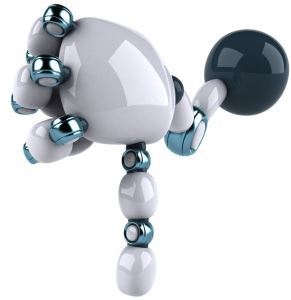 New technologies continue to transform our vehicles from practical and useful forms of transportation to high-tech capsules where driving, for some, is just a sideshow. David Strickland, the administrator of the National Highway Traffic Safety Administration (NHTSA), plans to change all that. During a conference, Telematics Detroit 2011, he informed the crowd about his plans to oppose entertaining and unsafe technologies in vehicles. He maintains that these unnecessary features contribute to distracted driving, Government Computer News Reports. "I'm just putting everyone on notice," Strickland said, "A car is not a mobile device."
Our Columbia car accident attorneys understand the popularity of these technological devices, but we also understand the accompanying risks and the possibility of a car accident in Marshall, Sedalia and Lamar. We urge all drivers to focus on the roadways while behind the wheel of a motor vehicle. Devices can wait until you're stopped. There's no reason to put your life, or the life of another motorist, at risk just to answer a phone call, to check your mail or to tweet.
The crowd at the conference probably wasn't his ideal audience, as they view motor vehicles as "ultimate" mobile devices that can combine an unlimited number of features and technologies. The title of their website's homepage reads just that: "Telematics is Here to Stay! Take Note of Consumer Demands As the Car Becomes the Ultimate Mobile Device."
It's worth noting that the same outcry was heard when radios were first installed in automobiles. But the difference, according to some safety experts, is the interactive nature of today's technology.
Strickland says that he's not opposed to decking out cars, and he's not trying to get everyone to resort back to a horse and buggy. He is actually in favor for some of the newer, useful features, like Global Positioning System navigation, automated emergency notification and internal diagnostics. What he's not an advocate for are on-board systems for entertainment and social media, at least not in the car.
"I'm not in the business of helping people tweet better," he said, according to the Free Press article. "I'm not in the business of helping people post on Facebook better."
In a recent Chevy Cruze ad, a man driving his car was shown accessing all sorts of social media updates, including his Facebook updates. These updates were even read to him while he was driving, from a built-in app in the car. Many would argue this is safe because it's hands-free, but others would argue that even audio takes much needed attention off driving.
More and more gadgets are programs are being altered so that they can be hands-free and installed in vehicles, as it's a major selling point in many of these products. Many argue, however, that hands-free tweets, Facebook updates and phone calls are much safer than physically using the devices while behind the wheel.
According to recent studies, hands-free devices alleviate a lot of physical distraction but do virtually nothing to eliminate the cognitive distraction, according to the Insurance Institute for Highway Safety (IIHS). In conclusion, hands-free or not, many argue that a distraction is still a distraction.
If you are dealing with a car accident in Osage Beach, Tipton, Sedalia, Ashland or the surrounding area, call 1-888-777-AUTO today for a confidential consultation to discuss your rights.
Highway safety chief: Car not a 'mobile device', by Kevin McCaney, Government Computer News
Attorney meetings by appointment only