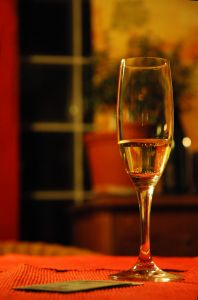 During the upcoming New Year's traffic crash counting period (Friday, December 28, 2010 at 6:00 p.m. to Tuesday, January 1, 2013 at 11:59 p.m.), the Missouri Highway Patrol plans to have every available officer patrolling Missouri roadways. Drivers can expect to see increased patrols and DUI checkpoints throughout the counting period. Our Springfield personal injury lawyers were pleased to see a recent news release from the Patrol urging Missourians to make responsible choices as they celebrate 2013.
Celebrating New Year's safely: Tips from the Missouri Highway Patrol
• If you plan on involving alcohol in your New Year's celebration, also plan ahead for alternative transportation. Designate a sober driver or call a taxi service - and remember that buzzed driving is drunk driving. If you've been drinking any alcohol, your safest best is to avoid getting behind the wheel. The Insurance Institute for Highway Safety reports that a driver's risk of a fatal crash increases considerably when his/her blood alcohol content (BAC) reaches 0.05%, which is within the legal limit. Once a driver's BAC reaches 0.08% and beyond, the fatal crash risk spikes dramatically.
• Wear your seatbelt. Of Missourians who died in 2011 auto accidents, seven out of 10 had failed to buckle up. Wearing a seat belt reduces your risk of fatal injury by 45%.
• Be alert and follow all traffic laws. Since the New Year's holiday increases your chances of encountering an impaired driver, you'll want to stay especially aware of what's happening around you. Don't assume you know what another driver will do: instead, slow down and allow plenty of extra space between your car and the vehicles traveling near you
Drunk driving accidents in Missouri and nationwide: The sobering facts
• According to estimates from the National Highway Traffic Safety Administration, one in three Americans will be involved in a drunk driving crash within their lifetimes.
• The Centers for Disease Control and Prevention (CDC) says more than 1.4 million U.S. drivers were arrested for drunk driving in 2010. Staggeringly, those arrests represent approximately one percent of the 112 million self-reported drunk driving episodes that occur every year.
• The holiday season has proven to be a particularly deadly time of year. Federal data reveals that an average 25 Americans were killed every day in December 2010 as a result of crashes caused by impaired drivers.
• In a 2011 survey conducted by Liberty Mutual Insurance, one out of 10 teen drivers admitted to driving drunk on New Year's Eve.