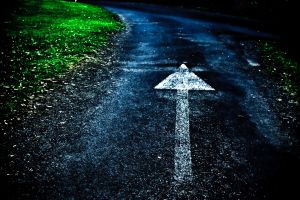 An Illinois family has filed a wrongful death lawsuit against an emergency medical technician (EMT) who allegedly struck a man with his vehicle and then left the scene. According to the Chicago Tribune, the lawsuit was filed by the family of Ronald Bougan, who died on November 5 in a Maine Township forest preserve. A bicyclist discovered Bougan's body lying in the grass beside the road and contacted authorities, who determined that Bougan injuries were consistent with a pedestrian vs. car accident. They immediately began searching for the at-fault driver.
During their investigation, deputies with the Cook County sheriff's office examined vehicle debris that was found at the scene. They began canvassing local body shops, hoping to find the damaged vehicle - and their investigation proved successful. Deputies discovered a black Dodge Challenger had been dropped off for a repair estimate, and the damage to the vehicle matched the debris. Ultimately, they arrested the owner, 36 year-old Kristian Hernandez, and charged him with leaving the scene of a crash and failing to report a fatal accident, which is a Class I felony. Hernandez reportedly admitted to his involvement in Bougan's death. He apparently has a criminal record that includes arrests for violating a protective order, domestic battery, and possession of a stolen vehicle.
In the lawsuit, Bougan's family says Hernandez was speeding; that he failed to remain in his lane; and that he failed to stop and help Bougan. At the time of the collision, Hernandez was employed as an EMT at a private ambulance company.
Hit and Run Accidents: The Facts
In Missouri, a driver is guilty of hit and run if he leaves the scene of a crash "knowing that an injury has been caused to a person or damage has been caused to property, due to his culpability or to accident, he leaves the place of the injury, damage or accident without stopping and giving his name, residence, including city and street number, motor vehicle number and driver's license number." Under the law (Section 577.060 RSMo), leaving the scene of an accident is considered a class A misdemeanor, unless the accident caused one of the following outcomes:
(1) Physical injury to another party; or
(2) Property damage in excess of one thousand dollars; or
(3) If the defendant has previously pled guilty to or been found guilty of a violation of this section.
Under these circumstances, the offense becomes a class D felony.

Why Do Drivers Hit and Run?
There are numerous reasons that drivers might leave the scene of a crash, but here are a few of the more common reasons cited:
• Driving under the influence of alcohol or drugs
• Driving with a suspended or revoked license
• Driving without insurance
• Driving a stolen vehicle
At Aaron Sachs & Associates, P.C., our personal injury lawyers represent the victims of Missouri auto accidents. We serve clients in Columbia, Jefferson City, Kirkville, Mexico, Fulton, Osage Beach, Lake of the Ozarks, Camdenton, Linn Creek, Boonville and Moberly. If you'd like to schedule an appointment for a free initial consultation, please call us toll-free at 1-888-777-AUTO. You can also visit our website to learn more about our firm, or to contact us online.
Attorney meetings by appointment only