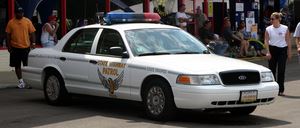 When you're involved in a car crash, it is wise - and prudent - to call the police as soon as possible. Doing so ensures that law enforcement officials will conduct an investigation and file a corresponding report. The details of this report can be absolutely vital to any personal injury or wrongful death claim: police reports provide an objective way of understanding the sequence of events leading up to a crash.
This week, the Chicago Tribune reported that three lawsuits have been filed against the company Megabus in connection with a fiery crash on August 2. Three dozen people were injured and one person was killed when the bus, traveling from Chicago to Columbia, MO, crashed into a concrete bridge support pillar.
One claim, filed by 19 year-old passenger Jamie Schultz, says that Schultz suffered both physical and emotional injury in the accident. KSDK reports that the claim "also alleges that the driver of the bus was driving too fast for conditions and that Megabus and its employees failed to maintain the subject bus in reasonably safe condition and failed to properly train its employees." All three lawsuits were filed following the official investigation, which revealed that a blown tire was most likely the key contributing factor. According to KMOV in St. Louis, these negligence claims rely heavily on statements given by witnesses immediately following the incident.
Why are official police reports helpful to Missouri accident victims?
After a car or truck accident involving injuries or fatalities, the Missouri Highway Patrol will radio in a brief initial report, known as the "unofficial" crash report. Then, following a full investigation, the Patrol releases an "official" accident report, which is considerably longer and more detailed. In a personal injury or wrongful death lawsuit, these details can help an attorney establish causation, negligence and liability.
An official accident investigation report often contains the following information:
• Traffic conditions (normal, road construction, congestion ahead)
• Vehicle sequence of events (overtaking, turning, skidding, slowing, stopping, parked, changing lanes, jackknife, etc.)
• Probable contributing circumstances (vehicle defect, tire blow out, traffic lights out, speeding, tailgating, crossing center line on curve, wrong way on one-way street, failure to yield right of way, drunk driver, physical impairment, driver distraction, etc.)
• Vision obscurity / light conditions
• Weather and road conditions
• Commercial motor vehicle information (ICC number, placard number, gross combined vehicle weight ratio, and cargo body type)
• Narrative statement by the investigating officer
• Written or verbal statements of involved parties or witnesses
If you're injured in an auto accident, it's in your best interest to call the police and obtain an official accident report: in short, doing so will help protect your rights. It can also provide your attorney with a useful tool as he or she works to recover your losses.
At Aaron Sachs & Associates, P.C., our personal injury lawyers represent accident victims in Joplin, Missouri and throughout the surrounding areas, including Carthage, Webb City, Sarcoxie, Carl Junction, Lamar, Pierce City, Noel, Neosho and Nevada. To schedule an appointment for a free initial consultation, call us toll-free at 1-888-777-AUTO, or visit our website.
Attorney meetings by appointment only