National Child Passenger Safety Week is September 18-24, 2011. The Missouri State Highway Patrol (MSHP) joins the National Highway Traffic Safety Administration (NHTSA)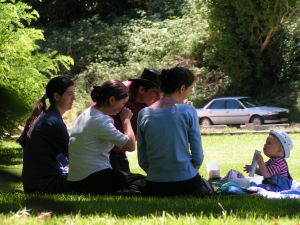 to promote child passenger safety awareness in Kennett, Missouri and throughout southeast Missouri. The goal of Child Passenger Safety Week is to remind parents and all adult drivers of the importance of proper child safety seats and seat belts.
Kennett Mo Car Accident Lawyers Share the Facts
In Missouri in 2010 eight children under the age of 8 were killed in car accidents. In addition, 1,630 more children were injured in traffic accidents. MSHP troopers issued tickets to 2,120 drivers in 2010 who failed to secure children under the age of 8 in a child restraint or booster seat. And 1,005 more tickets were issued by MSHP in 2010 to people who failed to have children over 80 pounds wear a seat belt.
Traffic surveys and data continue to show that child safety seats and proper use of seat belts protect children from being hurt or killed in a car accident. That is why National Child Passenger Safety Week is so important.
Missouri State Child Restraint Laws


Children less than four years old are required to use an appropriate child passenger restraint system.


Children less than 40 pounds, regardless of age, must be secured in a child passenger restraint system appropriate for the child's size and age.


Children ages 4 to 8 years old who weigh at least 40 pounds but less than 80 pounds and who are under 4'9" tall must be secured in a child passenger restraint system or booster seat.


Children ages 8 through 15 years old must wear seat belts regardless of the type of vehicle they are riding in or whether they are seated in the front or back of the vehicle.


Persons less than 18 years of age operating or riding in trucks, regardless of gross vehicle weight, must wear seat belts.


No person under 18 years of age is allowed to ride in the unenclosed bed of a truck with a licensed gross vehicle weight of less than 12,000 pounds on lettered highways, federal, state maintained highways, and within city limits. (There are agricultural and special event exemptions.)


It is the driver's responsibility to ensure passengers under the age of 16 are buckled up safely.


Child Passenger Safety in Kennett and Throughout Missouri
September 24th is National Seat Check Saturday and Dunklin County Health Department, 410 Teaco Road, is providing seat checks. For more information contact Dunklin County Health Department at 573-888-9008.
Kennett Missouri car accident lawyers encourage all parents and caregivers to have their child restraint systems inspected by a certified child passenger safety technician. And we also urge you to keep your child in a restraint or booster system for as long as possible. They are designed with your child's safety in mind.
Child Passenger Safety Numbers
Car accidents are the leading cause of death for children from ages 3 to 14 years old. And the NHTSA estimates that almost 9,000 lives were saved from child restraint systems during the period of 1975 to 2008.
For more information about National Child Passenger Safety Week visit the MSHP or NHTSA websites. For information about car accident injuries involving children or child restraint systems contact the Southeast Missouri Car Accident Lawyers.
Attorney meetings by appointment only