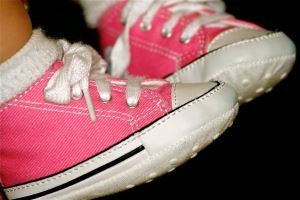 Joplin Missouri parents should be glad to hear that September 18-24 is National Child Passenger Safety Week. This annual program seeks to enhance public awareness of the vital importance of child safety seats, and of course, seat belts. As Joplin auto accident lawyers, we hear our clients' stories of how car crashes have affected their lives on a steady basis. None of these stories are sadder than the ones that involve a death or injury to a child which could have been prevented simply by using the proper safety restraints.
According to the Missouri State Highway Patrol statistics for 2010:
• Eight Missouri children under the age of eight were killed in a traffic crashes
• 1,630 Missouri children were injured
• Highway Patrol troopers issued citations to 2,130 Missouri drivers who failed to secure children less than eight years old in a child restraint/booster seat
• 1,005 drivers who failed to secure a child 80 pounds or more or over 4'9" in a seat belt were also issued citations.
The National Highway Traffic Safety Administration (NHTSA) adds these nationwide statistics:
• Crashes are the leading cause of death for children from 3 to 14 years old
• An estimated 8,959 lives were saved by child restraints from 1975 to 2008

Click here to register your child seat and receive notifications of defects and recalls.
The Missouri State Highway Patrol joins with the the National Highway Traffic Safety Administration (NHTSA), the Ad Council, and other child safety advocates to encourage every driver to make sure child passengers in their vehicles are restrained properly. "Parents, please put your child in the proper restraint or safety seat," said Colonel Ron Replogle, superintendent of the Missouri State Highway Patrol. "Teach them from a young age that this is important for their safety every time they ride in a vehicle. It's a habit that could one day save their life."
Click here to read the full Missouri Highway Patrol press release.
Missouri's laws are quite specific on the subject of child restraints. Both the child restraint laws and seat belt laws for kids 8-15 are what are known as primary laws, meaning you can be stopped by police for non-compliance.
Furthermore, it is always the driver's responsibility to ensure passengers under the age of 16 are buckled up safely--regardless of whether the driver is a parent, caregiver, sibling or family friend. Did you know that for safety reasons, National Highway Traffic Safety Administration recommends that children under 13 years of age always ride in the back seat?
Joplin car accident lawyers urge all parents not to take chances with your children's lives. Make sure that they are in the appropriate safety seat for their height and age each and every time you drive your vehicle. If you are not sure whether your child is using the most appropriate restraints, the NHTSA provides child safety seat recommendations on their website.
If you or a loved one has been injured in a Joplin Missouri car crash, you may need legal advice. To find out whether or not you have a legitimate claim, and get answers to your questions, call the Joplin law office of Aaron Sachs & Associates, P.C. today.
Attorney meetings by appointment only