In Springfield, Missouri and the rest of the surrounding state, you are likely to see a lot more law enforcement personnel this Labor Day. That is because Labor Day weekend usually results in a surge in the number of traffic accidents on our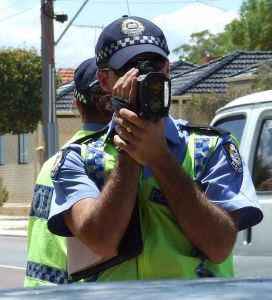 Missouri roadways. The Springfield Missouri car accident lawyers applaud Operation C.A.R.E. and the Missouri State Highway Patrol (MSHP) and all the local law enforcement agencies as they take to the streets this weekend to promote driver safety and traffic accident awareness.
What is Missouri State Highway Patrol's Operation C.A.R.E.?
Operation C.A.R.E. is actually a national campaign and it is designed to keep motorists safe. C.A.R.E. stands for Combined Accident Reduction Act and focuses on enforcing speed limits, seat belt laws, and alcohol related driving laws. From Friday through Monday night MSHP and other law enforcement agencies will increase the number of officers on the road, conduct spot sobriety check points and target aggressive driving.
Last year's Labor Day weekend saw more than 1,000 traffic accidents on Missouri roadways, which included 10 fatalities and 515 people injured. The hope is that Operation C.A.R.E. will help deter drinking and driving and encourage people to drive safely and wear their seat belts. These three factors continue to be major contributors to both traffic accidents and the injuries and deaths that result from those traffic accidents.
Operation C.A.R.E. was launched in 1977 and was formed as a multi-jurisdictional program of patrol, enforcement, and planning. All of this is designed to reach the goal of accident reduction. And the goal of accident reduction is part of efforts to reduce the pain and suffering that is a result of traffic accidents on our Springfield and surrounding Missouri area roads.