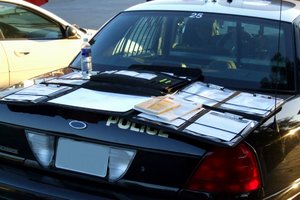 In Springfield and in all of Missouri we are feeling the impact of a weak economy. Times are tough, unemployment is up and almost everybody has to stretch their income as far as they can to get by. With the economy the way it is right now, the last thing any of us wants is to add to our financial burden with a car accident. The Springfield Missouri car accident lawyers work with people injured in car accidents all the time. We know the huge financial impact and burden a car accident creates. A car accident involving an uninsured driver makes this impact even greater.
Missouri Uninsured Driver Numbers
If you have not had the experience yourself, you probably know someone who has been involved in a car accident with an uninsured driver. The Insurance Research Council (IRC) estimates that 1 in 7 drivers (14 %) were uninsured in Missouri in 2009. This was the same number nationwide in 2008 and the number nationwide only improved slightly for 2009, 13.8%. These numbers are of course just estimates. They are determined by comparing the rates of uninsured drivers claim frequency to that of bodily injury claims over all. The research numbers come from about 50% of the private passenger auto insurance market. There are numerous accidents involving uninsured drivers that do not make insurance claims.
Missouri State Highway Patrol (MSHP) Tickets Uninsured Drivers
MSHP issues tickets for uninsured drivers. And while sometimes the citation is issued because the driver does not have the proper proof of insurance card in the vehicle, more often than not the ticket is for no insurance at all. And a proof of insurance card does not always mean a current policy.



2008 - 19,938 tickets for driving uninsured


2009 - 21,113 tickets


2010 - 22,331 tickets



MSHP represents just a small portion of these traffic citations. All law enforcement agencies issue tickets to uninsured drivers. The County and local agencies issue these tickets and can provide additional numbers also.