Vega-Rivera v. Hyatt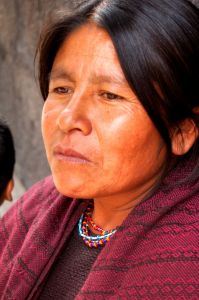 In Maribel Vega-Rivera v. Hyatt, Injury No. 08-103142 (Mo. Labor & Indus. Rel. Comm. 2011), the Missouri Labor Commission affirmed an Administrative Law Judge's Award of workers' compensation benefits with a separate opinion confirming as a matter of law that an injured employee's immigration status does not bar the employee from receiving workers' compensation benefits. Springfield, Missouri workers' compensation lawyers have analyzed the case and prepared the summary below.
Facts of the Case
Maribel Vega-Rivera had been employed as a housekeeper for Hyatt hotels since approximately 1996, working a minimum of 40 hours per week. He job duties included the general day to day cleaning of 30-40 hotel rooms. Vega-Rvera developed severe problems with her hands including persistent pain and numbness. She filed a Missouri claim for compensation alleging she contracted bilateral carpal tunnel syndrome in the course and scope of her job duties as a housekeeper for Hyatt.
Hyatt denied her workers' compensation case on several grounds, disputing whether her injuries were medically caused by her work at Hyatt and alleging that Vega-Rivera's alleged illegal immigrant status barred her from receiving workers' compensation benefits. The case went to trial before an Administrative Law Judge with the Division of Workers' Compensation, and the Judge found for Vega-Rivera on compensability, including the immigration issue. The employer appealed the decision to the Labor and Industrial Relations Commission, whose 3 member body comprises the first level of appeal from a workers' compensation decision.
The Labor and Industrial Relation Commission's Decision
The Commission affirmed the Administrative Law Judge's decision, and authored a supplemental opinion, specifically addressing the issue of whether an employee's immigration status affects the right to obtain workers' compensation benefits. The Commission treated the issue as an affirmative defense raised by the employer/insurer, and thus placed the burden of proof on the employer/insurer. The employer/insurer argued that Vega-Rivera could not be considered an "employee" under RSMo § 287.020, which provides in relevant part, "The word "employee" as used [in the workers' compensation law] shall be construed to mean every person in the service of any employer ... under any contract of hire...."