Bicyclists and pedestrians are at a high risk for fatal accidents in our area. Take the recent hit and run bicycling-car accident that we recently told you about on our Kansas City Car Accident Lawyer Blog.
This accident happened as an SUV struck a bicyclist on Highway 78. The driver struck the bicyclist and then hauled him down the road, still attached to the vehicle, until he pulled over into a private parking lot. Witnesses report that the man detached the bicyclist and the bicycle from his vehicle and then sped off. The driver is now facing a felony charge of leaving the scene of a motor-vehicle accident and a misdemeanor charge of careless and imprudent driving.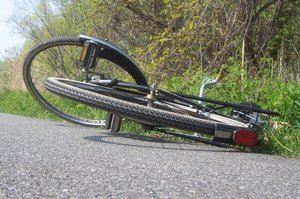 Our Independence car accident attorneys understand that as the city pushes for safe pedestrian and bicycle paths, motorists need to be extra cautious for these vulnerable travelers. According to the City of Independence's Public Works Green Focus program, more and more pedestrian and bicycle paths will be incorporated into the design of new road projects. The city prides itself on promoting these forms of alternative transportation in an attempt to reconnect social and city networks within the community.
The city has been working to improve a number of trails for pedestrians and cyclists, including the Rock Creek Trail, the Fairmount Trail and the Little Blue Trace Trail. The Rock Creek Trail connects the Country Club Park with Rotary Park and will provide nearly 2 miles of trail that is approximately 10 feet wide.
Construction is nearly finished on the Fairmount Trail. This trail makes its way from Arlington Avenue all the way to the Fairmount shopping district.
These trails will allow bicyclists and pedestrians to safely travel between shopping centers, schools, parks and other popular areas in Independence. When construction is complete, the Rock Creek System will link the Little Blue Trace Trail and the Rock Creek Trail Corridor to Van Hook, Glendale, Santa Fe, Hill, Rotary, Phil Roberts, Davis and Faitmount parks.
When all is said and done, the Rock Creek Trail will be a large part of a nearly 30-mile trail for bikers and pedestrians. Officials are planning on extending the Little Blue Trace Trail by three miles. Its final length will reach 16 miles.
Both Jackson County and the City of Independence have been awarded grants that will allow them to extend Rock Creek Trail from its current location near Interstate 70, to right behind the Hilton Garden Inn near Lee's Summit Road.
A grant has also been received to help the city to connect Waterfall Park to a number of nearby residential restaurants and shops by way of the Little Blue Trace Trail. Through this connection, bicyclists and pedestrians will be able to safely travel to Independence Commons, Independence Center, Hartment Hertigage Center, Eastland Shopping Center, The Falls of Crackerneck Creek, Adair Park and Winterfall Park.
All of these trails will allow bicyclists and pedestrians to safely navigate the city without the threats of fast-moving vehicular traffic. Regardless of the safety features that are provided to and have been constructed for pedestrians and bicyclists in our area, motorists are asked to keep an eye out for these vulnerable travelers as collisions with these residents oftentimes turn fatal.
If your or someone you love has been injured in a bicycling accident with a motor vehicle in Kansas City or in any of the surrounding areas, contact the Kansas City Personal Injury Lawyers at Aaron Sachs & Associates for a free initial consultation to discuss your rights. Call 1-888-777-AUTO (2886).
More Blog Entries:
New Statistics Reveal the Dangers of Kansas City Bicycling Accidents, Kansas City Car Accident Lawyer Blog, August 26, 2011
Attorney meetings by appointment only