Halloween is a very popular holiday for young and old alike, especially here in Springfield, Missouri. But like all fun things, Halloween can also be a little risky. From pedestrian accidents to drunk driving car accidents, it is a good idea to take extra precautions while you celebrate this year. With that in mind, Springfield Missouri car accident lawyers have put together a list local safe celebration ideas and a list of safety tips.
Safe Halloween Celebration Ideas in Springfield, Missouri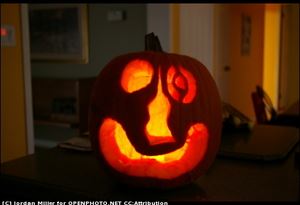 For everybody:



Pumpkin Patch and Corn Maze -Rutledge-Wilson Farm Community Park, Thursday, October 06, 2011 - Sunday, October 30, 2011, Fri 5:00 p.m. -9:00 p.m.; Sat & Sun 12:00 p.m. 9:00 p.m.


Spooktacular at Dickerson Park Zoo, Friday, October 21, 2011 - Monday, October 31, 2011, 6:30-9 p.m.


Halloween Hustle 5K/10K to benefit the American Cancer Society Relay for Life, Courtyard by Marriott, 8 a.m. Saturday, October 29, 2011.


"THEY HAVE RISEN" spooky art show at Squidfoo Art Gallery Friday, October 7 at 6:00pm - October 31 at 10:00 p.m.


Ghost Tour at Pythian Castle, Saturday, October 29, 2011, 8:30 p.m. and 10:30 p.m.


Hotel of Terror haunted house and scary movies, 7 p.m. - 10:30 p.m. or later thru November 4.



Just for Kids:



Halloween Stories and Parades at local libraries; The Library Center and Brentwood Branch Library.


Undead Prom at the Midtown Carnegie Branch Library, October 31, 2011, 3:00 p.m. - 4:00 p.m


.
Adults Only:

Halloween Safety Tips



First and foremost remember to choose a designated driver or arrange for a transportation service.


Remind kids about the importance of watching for cars and how to cross the street.


Make sure everybody has a flashlight or glow sticks.


Remind your kids never to get into a car with a stranger or go into a stranger's house.


Make sure costumes are fire proof and provide adequate breathing and peripheral vision.


Make sure any costume props are dull edged and flexible.


Remember tricks should not include vandalism, respect others and their property and pets.


Coordinate the route and a time limit for trick or treating.


Use cell phones or cell phone aps for tracking your trick-or-treaters.


Carry a whistle or other warning device.


Everyone should have a good meal before leaving for any festivities.


Have your kids bring home the candy to be checked before they eat any.



Keep the distractions to a minimum while driving and keep an extra sharp eye out for all of the little spools and ghouls. Remember everybody gets excited and caught up in the fun of the holiday and may forget to look before they cross the road or pull out into traffic. By keeping a few simple safety tips in mind and remembering to look out for each other while driving and while walking, this Halloween will be as fun and enjoyable as ever.

The Springfield, Missouri car accident lawyers wish you a safe, car accident free, and fun Halloween.