As the residents of Joplin and the rest of Jasper County head into this year's eagerly anticipated start to summer--Memorial Day Weekend--they should be pleased to hear that the Missouri State Highway Patrol (MSHP) will again be participating in Operation CARE to cut down on Joplin auto accidents, drunk driving and keep all Missourians safer on the road.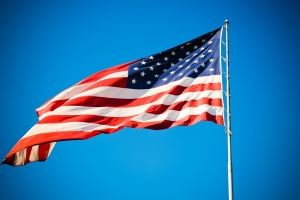 Joplin Car Accident Lawyers want to remind the citizens of Neosho, Nevada and Wheaton that six people died and 440 were injured in 1,010 traffic crashes--just during the 2010 Memorial Day Weekend in Missouri! As if those numbers weren't high enough, there were 14 boating accidents and Officers arrested 36 people for boating while intoxicated.
What can we do this Memorial Day to reduce this tragic toll?
The MSHP holiday initiative will put all available Officers out on the roads, enforcing traffic laws and assisting motorists. Troopers are under instruction to be on the look out for aggressive driving, seat belt use, use of child safety seats, intoxicated drivers, and speeding. Joplin Personal Injury Lawyers support these vital efforts of our outstanding Highway Patrolmen.
How does Operation CARE reduce Joplin auto accidents?
.
Operation CARE was formed in 1977 to reduce the suffering caused by car crashes on our nation's highways, particularly during national holiday weekends. Currently, it operates as a multi-jurisdictional program of patrol, enforcement, and planning activities committed to the goal of auto accident reduction. Operation CARE seeks to target the three main causes of Joplin highway fatalities: speeding, impaired (drunk) driving and failure to use safety restraints.
Neosho Auto Injury Attorneys and the Highway Patrol offer these recommendations to stay safe and avoid Neosho auto accident or boating accidents this Memorial Day holiday:
• Buckle Up!!!!!!
• Be aware of construction along your route.
• If you like to "party" make sure to have a designated driver chosen well in advance.
• On the water, always wear a lifejacket.
• Never operate a boat while intoxicated.
"We expect a large number of drivers and boaters this holiday. I encourage everyone to make safety part of their three-day weekend plans," says Colonel Ron Replogle, the Missouri State Highway Patrol's superintendent. We want all of you to have a safe, enjoyable holiday weekend."
(Neosho Car Accident Lawyers offer complimentary consultation at our Joplin office by appointment only.)

Attorney meetings by appointment only