Springfield MO workers' compensation lawyers have been following a disputed workers' comp case in PA that went all the way up to the state Supreme Court. It involved a death benefits claim by the widow of a firefighter who died of Hepatitis C. We know that although Hepatitis C (HCV) kills about 10,000 people each year in this country, it is not always easy to prove that it was contracted on the job.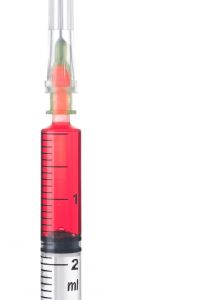 Receiving workers' compensation benefits for any of the complications that arise from Hepatitis C can be difficult: many workers are at a serious disadvantage. This potentially deadly virus can simmer undetected for ten to thirty years, making it challenging--if not impossible--to establish the cause of the illness. Medical workers--like doctors, nurses, police, and firefighters--are all at higher risk of contracting this disease than the general public, because of the rescue work and medical assistance they provide in the course of their jobs.

In the Pennsylvania case, the high court ruled that Patricia Kriebel, widow of Philadelphia firefighter Joseph Kriebel, can receive death benefits under the state's workers compensation law. Because of the dangerous nature of firefighting, the amount of help rendered to injured people and the resulting exposure to possibly infected blood, Hepatitis C is presumed by Pennsylvania to be an occupational illness for firefighters and other first responders.
In her claim for death benefits, the widow argued that Mr. Kriebel, who died in 2004, contracted hepatitis while working for the Philadelphia Fire Department from 1974 to 2003. Ms. Kriebel said her husband was regularly exposed to blood while performing one of his duties as a firefighter--assisting emergency victims. She believed that her husband contracted hepatitis from his involvement in those situations.