Can Springfield Missouri Workers Receive Workers' Compensation for PTSD?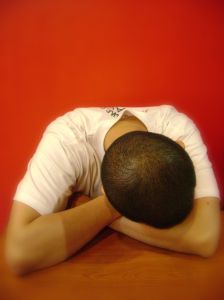 Post-Traumatic Stress Disorder (PTSD) was once associated strictly with veterans of wars, but now it has become an accepted diagnosis for mental health issues caused by all sorts of different situations. It is unusual for an employee to develop PTSD working at an ordinary job here in Springfield MO, but Springfield workers compensation lawyers know it certainly can happen.
Here's an (admittedly unusual and extreme) example of a workers' comp case in British Columbia in which an employee was "forced" to perform an activity so heinous and stressful that he developed this mental illness. The claimant worked for a B.C. tour company, Outdoor Adventures Whistler, which used sled dogs. After the company experienced a significant downturn to their business, it decided to kill some of the sled dogs to reduce costs.
This unfortunate incident was revealed when the employee who committed the dog killings filed a claim with WorkSafeBC, for post-traumatic stress disorder. He stated that he developed the condition after personally killing over 100 dogs. According to his testimony the dogs did not die immediately and he was forced to witness many horrible incidents.

WorkSafeBC approved the employee's claim for workers' compensation benefits. (And after hearing of the case, the Society for the Prevention of Cruelty to Animals commenced a thorough investigation.)
Posted By
Aaron Sachs & Associates, P. C.
Categories: