Webb City Missouri car accident lawyers sometimes use professional investigators and expert witnesses to prove personal injury cases. This involves accident investigations and traffic accident reconstruction. Traffic accidents, whether they involve passenger cars, motorcycles, bicycles, commercial trucks, buses, or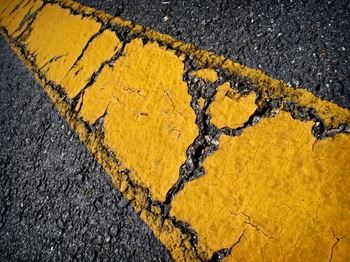 pedestrians pose a serious threat to personal safety and property. They are one of the leading causes of death in the United States.
No matter where or how the accident occurred the starting point for an accident investigation in Webb City and in Missouri starts with the police report. Not all accident cases need a full blown accident reconstruction. Also, there are costs involved in hiring an accident reconstruction expert. In this article we discuss some of the factors sometimes involved in accident reconstruction.
Missouri Traffic Accident Reconstruction Sometimes Provides Information or Data Regarding the Following Questions::


Did excess speed contribute to the accident?


Where the safety mechanisms of the vehicle, seat belts, airbags, headlights, etc. working properly at the time of the accident?


Human Factors such as could the driver have enough time to see the approaching incident or hazard and safely avoid the traffic accident?


Where there any mechanical malfunctions in the vehicle such as brakes, steering mechanisms, or the accelerator which caused or contributed to the accident?


Where there any contributing factors such as weather, road conditions, or the driver's condition or behavior?


 
The use or value of an accident reconstructionist is sometimes very limited if helpful at all when there are eye witnesses to the accident, lack of skid marks or lack data or evidence at the scene upon which an expert can base his opinions. Some experts try to look at the damage to the cars and determine " crush factors" or arrive at speeds based on the amount of damage, but the angle of impact , type of cars and several other factors often make these type of opinions subject to challenge as not having a proper foundation and unreliable. An expert opinion cannot exist in a vacuum, but must be based on facts or data.
Traffic accident investigations, especially in semi truck cases, often involve analyzing data available from event data recorders or engine mounted computers on commercial trucks. Not all vehicles are equipped with such devices but with modern computerized vehicles it is possible to obtain a lot of pertinent information from and about the vehicle from computer chips. You can read about engine-mounted computers in a July 15 article from the Northwestern.
A traffic accident investigator may sometimes be asked by the attorney to help recreate the accident and show it graphically. From diagrams to pictures, an accident investigator documents the facts of the traffic accident to show what happened. Many reconstruction experts input the data into special computer software programs, which are then capable of creating a three-dimensional picture of the traffic accident. This computerized graphic can show the accident in real-time and slow motion to show the specifics of fault and any other factors contributing to the traffic accident. Defense counsel will often object and the court then rules on admissibility. The cost to visually and graphically show the accident is typically expensive, although the costs are dropping as technology continues to advance.
Webb City, Missouri car accident lawyers can sometimes use these to demonstrate a theory of liability.
The tragedy of many accidents, especially those that cause serious injury, disability or death, is that they quite often could have been prevented. If there is negligence or willful wrong-doing, an accident investigation will use the facts to prove the case.
At Aaron Sachs & Associates, P.C., P.C. we are committed to helping people injured in traffic accidents put their lives back together. Contact us to set up an appointment for a free, no-obligation consultation meeting with one of our lawyers. Meeting a lawyer is a pro-active step in the road to regaining control over your life.
Attorney meetings by appointment only