The summer months come with some dreaded summer temperatures. So far this summer, there have been 21 reports hyperthermia-related child deaths. These types of car accidents in Perryville, Charleston and elsewhere in the Southeast Missouri are 100 percent preventable.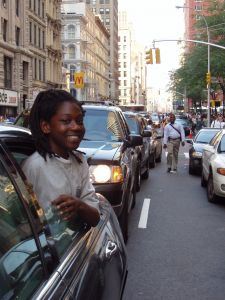 To help prevent these deaths, the National Highway Traffic Safety Administration (NHTSA) held a roundtable with key stakeholders to brainstorm ways to help step up efforts to prevent these fatal incidents. When children are left unattended in a vehicle during in the summer heat, they face a tremendous risk of death from hyperthermia. The NHTSA reports that hyperthermia is the number one cause of non-crash vehicle deaths for children that are under the age of fourteen.
"These twenty-one deaths were tragic and preventable - not one of those children should have lost their lives in this horrible way," said U.S. Transportation Secretary Ray LaHood. "We need to do everything we can to remind people to be vigilant and never leave a child alone in or around a motor vehicle."
According to the San Francisco State University Department of Geosciences, nearly 50 children under the age of 14 years died because of hyperthermia in 2010. There have already been 21 deaths so far in 2011.
"We know hyperthermia is a serious threat that needs to be better addressed immediately," said David Strickland, Administrator of NHTSA. "A coordinated, targeted approach to increase public awareness of this very serious safety danger should help prevent unnecessary tragedies and near-misses moving forward. We need to come together and give the best information to parents, caregivers, and our communities to protect children in vehicles."
It is important to speak with your child's daycare center, their babysitter, their churches, their schools and anyone else who may transport them throughout the day about the dangers of hyperthermia.
Child hyperthermia prevention tips:
-Never leave a child alone in a vehicle.
-Never let child play in an unattended vehicle. You should teach them that a vehicle is not a play area.
-Be sure that you never leave infants or children in a parked vehicle, even if you keep the windows partially open.
-Make a habit of looking in the vehicle, both front and back, before you get out and lock the car door and walk away.
-Ask your childcare provider to call you immediately if your child does not show up for childcare.
-Be sure to keep your keys out of children's reach. If your child is missing, make sure you check the vehicle first, including the trunk.
-If you observe a child alone in a hot vehicle, call the police immediately. If they appear to be in distress beaus of heat, get them out as quickly as possible. Try to cool the child as quickly as possible and call 911.
-Keep a little reminder in your vehicle to check for children when exiting.
If you or a loved one has been involved in a car accident in Dexter, New Madrid, Perryville or elsewhere in Southeast Missouri, contact the Perryville Personal Injury Lawyers at Aaron Sachs Associates PC, for a free initial consultation. Call (573) 334-7959.
More Blog Entries:

New Madrid County and Southeast Missouri Accident Lawyers Shocked and Saddened by Death of 8 Year Old Boy from Portageville MO, Southeast Missouri Cari Accident Lawyer Blog, July 25, 2011
New Recommendations for your Child's Car Seat to Prevent Injuries during Car Accidents in Kennett, Missouri and Elsewhere, Southeast Missouri Cari Accident Lawyer Blog, July 18, 2011
Cape Girardeau Missouri Personal Injury Law Firm and Station KFVS 12 Co-sponsor "Heartland's Best Teachers", Southeast Missouri Cari Accident Lawyer Blog, May 31, 2011
Attorney meetings by appointment only