No one wants to get into a traffic crash. But the plain fact is that car accidents are happening all the time. At any given moment someone is getting into a traffic accident. West Plains Missouri car accident lawyers focus our legal practice on helping people injured in traffic accidents. We know the painful and devastating results of a traffic crash.
Important Traffic Accident Facts for White Plains Missouri
The latest data available from the National Highway Traffic Safety Administration (NHTSA) shows that from January through March of 2011 6,618 people died in traffic accidents in the United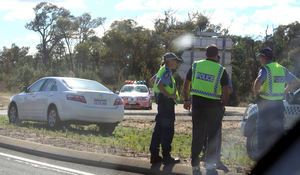 States. 32,788 people died in 2010. That means on average 3 people are dying from a traffic accident every hour. While this number is down significantly over the past 5 years, 5 people were dying every hour in 2005, 3 per hour is still a lot of traffic deaths. And the number of people injured every hour is drastically higher.
This means the chances of getting into a car accident are pretty high. And with that in mind we have put together a checklist to help you in case you ever are in a traffic crash.
Accident Checklist for Missouri Motorists



Check for injuries. Determine if you or any of your passengers are hurt and how seriously. Call 911 immediately. Do not attempt to move anyone who is unconscious or anyone who appears to have a serious injury.


Assess the damage to your vehicles. If the vehicles are operable it is safer to move them to the side of the road or to the closest side-street or parking lot. If the traffic accident disabled your car use your flashers to warn other drivers.


911 can notify both police and fire-rescue. Call now if you have not already done so.


Do not admit fault. Wait for the investigating officers. You don't always know all that happened or was involved in a traffic accident. Let the professionals sort it out.


Exchange information with all drivers and witnesses involved. It is a good idea to start with witnesses in case they cannot wait for law enforcement to arrive.

- Name
- Address
- City
- Telephone numbers (include home, cell, and work numbers)
- e-mail addresses
- Insurance company and policy number
- Insurance coverage limits

Ask any witnesses to write down what they saw.


Write down the police officer's name, badge number, and department as well as the case or accident report number.


Write down the accident information such as date, time, location, make, model, year, and color of all vehicles involved and include the license plate state and numbers.