Bicyclists may be some of the most vulnerable to injury and death on our roadways. When involved in a car-bicycle accident in Kansas City, bicyclists are likely to suffer from serious injury as they're much less protected than occupants of a motor vehicle.
According to recently released statistics from the National Highway Traffic Safety Administration there were nearly 650 bicyclists killed in 2009 because of traffic accidents. More than 50,000 were injured in these preventable accidents. Bicycle accidents accounted for roughly 2 percent of all the people injured in traffic crashes throughout the entire year. Missouri witnessed 2 bicycling fatalities in 2009. But countless others were seriously injured.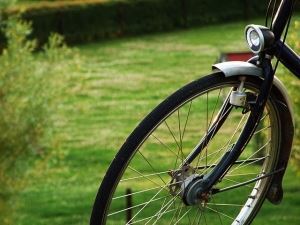 Our Kansas City bicycle accident attorneys would like to focus on the habits of motor-vehicle drivers in an attempt to help reduce the number of these accidents. A great deal of bicycling accidents can be avoided if we all travel with a little more caution and a little more focus for these oftentimes overlooked travelers.
Most bicycling fatalities that happened in 2009 happened in urban areas. Only 30 percent of these accidents occurred in rural areas. Bicyclists are most at risk for a serious accident at a non-intersection area.
Bicyclists should be cautious about what time of the day they ride as some times are riskier than others. More than 70 percent of bicyclist deaths happened between 4:00 a.m. and 8:00 p.m.
Some bicyclists are at more of a risk than others simply because of their age. The average age of bicyclists who were killed in traffic accidents in 2009 was 41-years-old. This average age continues to increase year after year as the popularity of cycling increases, particularly among middle aged men.
Child bicyclists are especially at risk for a serious accident. Riders under the age of 16 made up nearly 15 percent of all of the bicyclists killed in 2009. They also accounted for roughly 20 percent of all injured bicyclists.

To help reduce the number of bicycling accidents, the Missouri Bicycle and Pedestrian Federation offers these safety tips to motorists:
-Have patience. Bicyclists aren't trying to slow you down. Bicycles are not able to travel as fast as motor vehicles. Have respect for them.
-Hold off on the distractions. Cell phones, test messaging and other in-car distractions greatly increase your risks of overlooking a bicyclist.
-Don't travel too close to a bicyclist. If you don't have enough room to pass, don't do it. Don't try to squeeze through. Allow at least three feet of clearance between you and a bicyclist at all times.
-Bicyclists are tax payers too and they have rights to the road. Remember to safely share the road with them.
-Check your blind spots. Bicycles can easily get lost within your line of vision as a driver. Make sure to always check your blind spots, especially when making a turn.
-Thank them. Bicyclists are taking up one less parking space. They're not clogging up the pumps at the gas station and they're not congesting roadways.