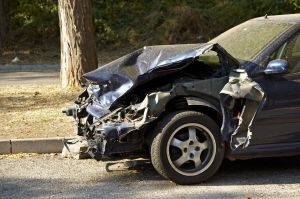 At Aaron Sachs & Associates, P.C., we work with car accident victims every single day, so we know that our clients often come to us with numerous questions and concerns. In this post, we discuss a few questions we commonly hear from injury victims.
Q: What should I do if I was hurt in the accident?
A: You should seek medical care for your injuries as soon as possible. Some injuries such as head, neck or back injuries can worsen unless you obtain prompt medical treatment. Be sure to tell the doctors about all of your injuries and any pain and discomfort stemming from the wreck: their records could help establish your claim for damages. Failing to get the care you need to recover could not only jeopardize your health, it could also negatively impact your claim.
Q: How will my medical bills get paid?
A: There may be several sources to pay your medical bills including your own health insurance, government benefits (such as Medicare or Medicaid), and/or medical payment coverage from an auto insurance policy. While some of these sources may require reimbursement from any settlement you receive in the future, using them to pay your medical bills should keep your balances current and could result in a higher net recovery when your case is resolved. The liability carrier for the responsible party typically will not pay medical expenses as they are incurred, but will wait until the final settlement. The same is also true of your own uninsured motorist coverage.
Q: Do I have to cooperate with insurance adjusters?
A: The answer depends on whether the adjuster is working for the other driver's insurance or your own insurance. If the adjuster is working for the other driver's insurance company, you have no duty to cooperate with the adjuster. You do not have to give the adjuster any information or a recorded statement. Most importantly, you do not have to sign any form or authorization sent to you by the other driver's insurance company. Your attorney will collect and provide the information the other driver's insurer may need to evaluate your claim while protecting your rights at the same time.
If the adjuster is working for your carrier, then your relationship is established by your policy, which is a contract between you and the insurance carrier. Most policies require that you cooperate with your insurance company in its investigation of your accident. That generally means, if asked, you must give a recorded statement about the accident. It is a good idea to consult with an attorney prior to giving a recorded statement, even to your own insurance company.