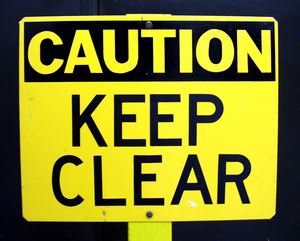 A temporary worker is an employee who is hired to fill a specific position for a limited amount of time. Also known as "temps," "contract workers," and "seasonal employees," temporary workers are often hired to help with increased demand or seasonal business that is common in certain industries. Certain employees working for subcontractors - a laborer, hired to work on a specific construction project, for example - are also considered temporary workers. Despite their temporary status on the job, temp workers are entitled to the same basic safety and health protections as permanent employees.
Recently, officials from the U.S. Department of Labor's Occupational Safety and Health Administration (OSHA) cited Bacardi Bottling Corp. for 12 safety violations after a temporary worker was killed during his first day at work. According to the Jacksonville Business Journal, 21 year-old Lawrence Daquan "Day" Davis died when he was crushed by a palletizer machine in August 2012. Davis was reportedly cleaning glass from under the machine when another employee restarted the machine.
OSHA officials say Bacardi failed to provide temporary workers with adequate training to operate the palletizer machine. The company was also cited for exposing workers to safety hazards, failing to ensure safety devices were in place, and failing to develop and implement appropriate safety procedures. Two of the 12 violations are considered willful, meaning "committed with intentional knowing or voluntary disregard" for workplace safety laws. Nine others are considered "serious," meaning there was a "substantial probability" that Bacardi's practices would cause serious workplace injuries, and that the company knew or should have known that its employees were at risk.
"We are seeing untrained workers - many of them temporary workers - killed very soon after starting a new job. This must stop," said Dr. David Michaels, Assistant Secretary of Labor for Occupational Safety and Health, in an OSHA news release. "Employers must train all employees, including temporary workers, on the hazards specific to that workplace - before they start working. Had Bacardi done so, this tragic loss of life could have been prevented."
Employers are legally required to provide a safe workplace environment for all their employees. If you're currently employed as a temporary worker and you've been exposed to a hazard that threatens your health or safety, you can file a complaint and request an OSHA inspection. And if you've been injured as a result of a workplace hazard, it may be beneficial to speak with an attorney about a workers' compensation claim. For more information about workplace safety and temporary workers, visit the National Council for Occupational Safety and Health (National COSH) online.