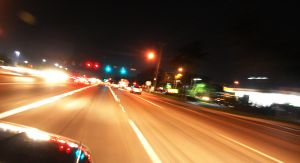 Our Kansas City personal injury lawyers know that drunk drivers continue to pose a serious threat to roadway safety. In 2010, 10,228 people were killed in U.S. auto accidents involving an alcohol-impaired driver, which means alcohol was a factor in about one-third of all fatal accidents that year. All too often, the victims of drunk driving accidents are innocent people who just happen to be in the wrong place at the wrong time.
Recently, a Florida woman and her son filed separate wrongful death lawsuits on behalf of 49 year-old Stefano Riccioletti, a well-known Miami chef who died in a hit and run crash caused by an underage drunk driver. According to the Miami Herald, 20 year-old Karlie Tomica's blood alcohol content was three times the legal limit when she struck and killed Riccioletti as he walked to work. Authorities say Tomica did not remain at the scene, but a good Samaritan who witnessed the accident followed Tomica to her apartment and notified police.
The two wrongful death lawsuits name Tomica and Nikki Beach Miami, the nightclub where she worked as a bartender and where she reportedly spent the hours leading up to the accident. Riccioletti's family members say the operators of Nikki Beach allowed Tomica to drink during her shift, even though she is underage, and that the club "knew or should have known that [Tomica] was going to drive. It was foreseeable to the club that she posed a dangerous risk of injury or death to other motorists and/or pedestrians."
Tomica also faces several criminal charges in connection with the accident, including DUI manslaughter, leaving the scene of a fatal accident, DUI with property damage and resisting an officer without violence. If convicted, she could be sentenced to 30 years in prison.
Missouri law and drunk driving accidents
• When drunk drivers cause crashes that result in injuries or fatalities, they may face other criminal charges in addition to DWI, including assault and involuntary manslaughter (which are both felony offenses that carry punishments like prison time, significant fines, or a combination of both). Offenders may also be subject to personal injury or wrongful death lawsuits filed on behalf of their victims.
• Under very specific circumstances, Missouri's dram shop law permits injury victims to take legal action against establishments that serve alcoholic drinks to individuals who then cause drunk driving accidents. Such action is only possible when there is "clear and convincing evidence that the seller knew or should have known that intoxicating liquor was served to a person under the age of twenty-one years or knowingly served intoxicating liquor to a visibly intoxicated person." In most cases, however, Missouri adheres to the common law rule that "furnishing alcoholic beverages is not the proximate cause of injuries inflicted by intoxicated persons."
Aaron Sachs & Associates, P.C. is a personal injury law firm serving car accident victims in Kansas City, Missouri and the surrounding areas, including Independence, Lee's Summit, Blue Springs, Greenwood, Buckner, Grain Valley, Grandview, Oak Grove, Raytown and Sugar Creek. If you've been injured in a traffic crash caused by a drunk driver, you may be entitled to compensation for your losses and damages. Our attorneys offer a free initial consultation to discuss your case and answer your questions. Contact our office today to find out if we can help: call us toll-free at 1-855-695-1426, or submit our convenient "Do I Have a Case?" form via our website.
Attorney meetings by appointment only