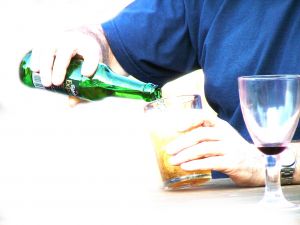 Despite increased awareness about the dangers of driving under the influence, alcohol continues to be a contributing factor in many Missouri auto accidents - as our Springfield personal injury lawyers know all too well. In 2012, 217 people were killed and 815 were injured in Missouri traffic crashes involving an impaired driver.
Recently, a Purdy man was sentenced to 20 years in prison for causing a drunk driving accident that killed an 11 year-old girl and injured two others. The Missouri Highway Patrol reports that 28 year-old Gregory Swaffar was under the influence of alcohol in February 2011 when he crossed the center line of Highway 37 in Barry County and hit another vehicle head on. The driver of the that vehicle, 33 year-old Kenneth Keif, and his 11 year-old daughter Melissa were both airlifted from the scene of the crash. Melissa later died as a result of her injuries. Swaffar was not hurt in the crash, but his passenger, 46 year-old Sandra Larson, was also seriously injured.
In January, Swaffar pleaded guilty to driving while intoxicated, involuntary manslaughter, and two counts of second-degree assault. Then, this week, a judge sentenced him to 20 years in jail on the involuntary manslaughter charge and five years for each count of assault. Swaffar will serve the terms concurrently. Following the fatal accident, authorities discovered that Swaffar had two previous convictions for driving under the influence within the previous year, one of which was for "excessive blood alcohol content." In 2011, Kenneth Kief also won a $1 million dollar settlement in a personal injury and wrongful death lawsuit against Swaffar.
Drunk driving facts & statistics
• Predictably, a driver's chance of causing a collision increases exponentially as his or her blood alcohol content (BAC) rises. Research indicates that drivers with any alcohol in their bloodstream are seven times more likely to be involved in a crash than drivers with no alcohol in their blood. Drivers who reach the legal limit for intoxication (0.08%) are 13 times more likely to cause an accident.
• According to the Centers for Disease Control, about 30 people are killed in U.S. auto accidents involving a drunk driver, which means a drunk driving death occurs every 48 minutes.
• The National Highway Traffic Safety Administration estimates that one out of three Americans will be involved in an alcohol-related crash within their lifetimes.
• Consuming alcohol has a negative effect on several essential driving skills, including judgment, concentration, comprehension, coordination and reaction time.