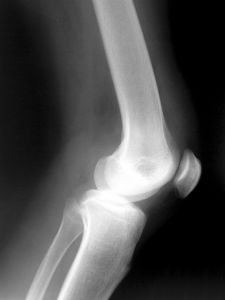 Normally, workers' compensation claims are very different from medical malpractice cases. But what happens when medical malpractice results from treatment for an injury covered by workers' compensation?
Can You Sue a Workers' Comp Doctor for Malpractice?
In short, the answer is yes. Because Missouri law considers workers' compensation doctors as third-parties, they are not covered by the same laws as your employer and can be held liable for medical malpractice.
This predicament can be unbelievably frustrating. It's upsetting enough to be injured and unable to work: when you feel you have an unsympathetic doctor who isn't treating you effectively, a tough time becomes even tougher. Seeing an injury worsen when you're expecting it to improve can be disheartening and even alarming - particularly when medical bills are continuing to pile up.
Workers' Comp Doctor Malpractice in Missouri
So, can an injured employee sue a workers' comp doctor (who is typically selected by the employer) for medical malpractice? It's a complicated question. In fact, it is nearly impossible to give a conclusive answer without reviewing the exact circumstances and medical records connected to a specific case. As our workers' compensation lawyers know, there are multiple factors that must be considered.
It's worth noting that in some states, workers' comp doctors cannot be sued for medical malpractice because the doctors are considered "co-employers." In other words, the doctors are covered by the same laws as the employer, meaning the workers' compensation system is the only way to address the malpractice.
Medical Malpractice Laws in Missouri
In Missouri, however, a workers' comp doctor is considered a third party who can be subject to a lawsuit. And it's common for injured employees to question the methods of workers' compensation treating physicians, particularly when the recovery process is painful, expensive, and time-consuming.
While it's true that there have been occurrences of medical malpractice in workers' comp cases, it's important to remember that malpractice has a very specific legal definition. For example, if your injury does not heal (or if it worsens over time), that is not necessarily a sign of medical malpractice.
To win a malpractice suit, a plaintiff must prove 4 separate elements:
A duty of care was owed by the physician
The physician violated the applicable standard of care
The person suffered a compensable injury
The injury was caused in fact and proximately caused by the substandard conduct
If you believe your doctor has committed medical malpractice, call our Missouri legal team at (888) 287-1046. With over 235 years of combined experience and an exceptional track record of success, our firm is equipped to handle complex legal matters. Additionally, we work on a contingency fee bases, so you don't pay us unless we win your claim.