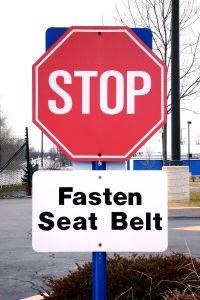 Fatal Missouri car accidents are on the rise. As of May 6, the Missouri Highway Patrol reported a 22% increase in the number of deadly car crashes statewide, when compared to the same date in 2011. Our personal injury lawyers can't help but notice a common factor that connects the people injured and killed in many of these accidents: a good number of them failed to buckle up.
Recent Missouri Accidents
May 3: Missouri woman dead after crash near Advance; patrol suspects manslaughter
28 year-old Amanda Allenbaugh was killed when the vehicle she was riding in ran off the road and flipped over, colliding with several road signs and a utility pole before coming to rest. Allenbaugh was ejected from the vehicle along with the car's driver, 35 year-old Donald Smith. Neither of the occupants was wearing a seat belt. The Southeast Missourian reports that Smith was initially suspected of manslaughter after the crash, but as of this morning, he has not been charged with a crime.
May 4: 2 teens dead after crash near Warrensburg
24 year-old Travis Arnold was traveling west on U.S. 50 when he lost control of his vehicle, sending it into the median. Arnold then overcorrected, bringing his car back onto the roadway, where it slammed into another westbound vehicle. Arnold's car went off the right side of the road and overturned: all 3 occupants were ejected. His passengers - 18 year-old Jacob Netz and 19 year-old Malcolm Thomas - were pronounced dead at the scene. Arnold also sustained serious injuries and was airlifted to a nearby hospital. None of the 3 young men were wearing seat belts. The driver of the other car was not listed as injured.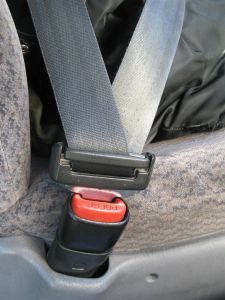 May 4: Woman dies after crash in Springfield
In the early hours of Saturday morning, a pickup truck traveling west on Republic Road in south Springfield crossed the center line into eastbound traffic. It struck another vehicle head-on. 36 year-old Melissa Eastland, an occupant of the pickup truck, was taken by ambulance but later died as a result of her injuries. Meanwhile, the truck's other occupant, 33 year-old Darrell Eastland suffered non-life threatening injuries, as did the driver of the other vehicle. Police say that neither Darrell nor Melissa Eastland was wearing a seat belt, and they are still trying to determine which one of them was driving the truck. They do not believe alcohol was a factor in the crash.