Toddler Struck & Killed in Hit and Run Accident After Running Onto U.S. 350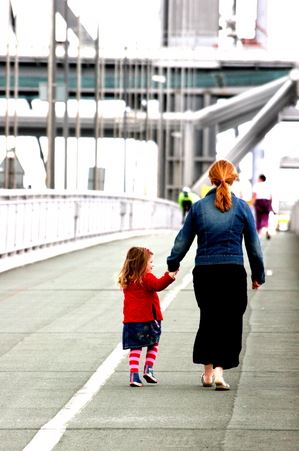 In the early morning hours of May 5, a hit and run driver struck and killed a 2 year-old boy on U.S. 350 near Kansas City.
At about 2:30 a.m., a witness reportedly saw a small child wandering in the westbound lanes of Blue Parkway near the 67th Street intersection. She told police that she immediately turned around and went back to try and locate the boy, and then discovered that he had been struck by a vehicle. When emergency responders arrived on the scene, they pronounced the boy dead. He would have turned 3 in June.
No one seems to know how the boy came to be walking on the busy highway. According to police, the boy was visiting the area with family (his parents and two older siblings). The group was staying at the Crown Lodge Motel, about half a mile from Raytown and about a quarter of a mile from the accident site. Shortly after the collision, police say the boy's father reported his son missing from their hotel room. The parents claim they don't know how the boy got out of the room.
Guest room doors at the Crown Lodge have deadbolt locks, but they automatically retract when the knob is turned from the inside. The doors are also equipped with chain locks, but police don't know whether or not the parents had latched the chain. "It is not unreasonable to believe that a kid can climb up...and operate (the) chain bolt," motel property manager Grover Clawson told KCTV5.
The speed limit is 55 on the section of highway where the accident occurred. To reach the site on foot, the boy would've had to walk a considerable distance through a parking lot across a field. There is no guardrail or concrete barrier separating the field from the highway.
Police believe that the boy was likely sideswiped, and that the driver who struck him may not be aware that he or she hit a child. Anyone who has information pertaining to this incident should contact the Kansas City Police TIPS hotline at 816-474-8477.
This accident was the third auto-related fatality involving a Kansas City area child within a 3 day span. On Thursday, May 3, an infant boy died in Lee's Summit after being left alone in an SUV all day. According to police, there are no indications of foul play: the child's mother mistakenly believed she had already dropped the child at daycare when she left him in her vehicle and proceeded into her workplace.

Posted By
Aaron Sachs & Associates, P. C.
Categories: