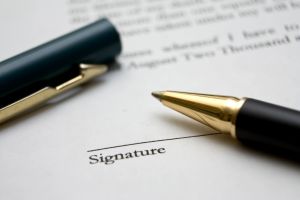 On Tuesday afternoon, the Missouri General Assembly passed a bill that will prohibit employees from suing their co-workers for on-the-job injuries. The legislation would only allow employees to sue co-workers when "the accident was the result of gross negligence or an intentional act of harm," says the Springfield News-Leader. The bill was passed in the Missouri House by a vote of 122 - 29, and the Senate unanimously approved it within the same day. Now, it awaits Governor Nixon's approval.

However, the bill does not address two pressing issues that directly affect the Missouri workers' compensation system: (1) the struggling Second Injury Fund; and (2) the process for treating deadly work-related diseases. It appears that these issues will not be addressed until next year.
Earlier this year, Governor Nixon vetoed legislation that addressed all three subjects. In his veto letter, Nixon said his primary concern is connected to occupational diseases, and his worry that the workers' compensation system cannot "adequately compensate workers for debilitating diseases that will eventually take their lives, and [that] such cases should be handled by civil courts, as they now are," according to Columbia Daily Tribune. Occupational diseases are chronic ailments contracted through the workplace, such as mesothelioma and lead poisoning.
After vetoing the proposed bill, however, Nixon sent a letter to Senate Majority Leader Tom Dempsey and Minority Leader Victor Callahan. In the letter, Nixon agreed to sign new workers' comp legislation, provided that those who suffer from occupational diseases would be awarded "enhanced benefits" - meaning they would receive larger weekly payments than injured workers.
In response, Dempsey reportedly proposed that those workers be paid 200% of the state's average weekly wage for 200 weeks, which would equate to a settlement around $300,000. Nixon's offer, according to Dempsey, would have paid closer to $700,000 to employees who suffer from occupational diseases. "The governor's number was too high, so there you are," Dempsey said. Since a compromise couldn't be reached, it's likely that the issue will have to wait until the next legislative session.