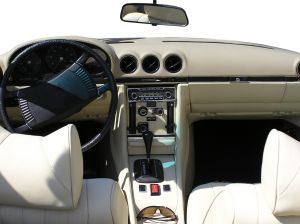 Young drivers are the most at-risk for serious injuries in car accidents in Webb City, Missouri and throughout the country, according to the National Highway Traffic Safety Association (NHTSA), the Insurance Institute for Highway Safety (IIHS), and the Missouri Department of Transportation (MoDOT).
Last week, a judge in Rhode Island made national news when he imposed a lifetime driving ban on a 17 year-old. Chief Magistrate William Guglietta handed down the penalty to teen driver Lyle Topa, after Topa pleaded no contest to speeding, violating seat belt laws, and overtaking where prohibited. Guglietta had agreed to drop several other charges, including graduated driver's license violations for carrying too many passengers and driving past the allowed curfew.
The charges are connected to an October 2011 accident: Topa (whose license was already suspended) had been drinking at a Homecoming party. Local police say it appears that some of the teens were racing illegally - including Topa, who failed to navigate a curve, ran off the road and hit a tree. Only one occupant was wearing a seatbelt. Two passengers suffered minor injuries, while Topa was hospitalized in critical condition. A 3rd passenger was in a coma for several weeks.
When asked to justify the imposition of such a harsh sentence, Guglietta said he felt it was time for courts to get serious about dangerous teen drivers. The local police chief, Jack Shippee, agrees - he had the following words for Lyle Topa: "As a young man I would hope he takes time to reflect on the significance of his actions that night and realize, while the accident was horrific, and those boys will be dealing with it for a long time, the outcome could have been much worse," Shippee said in a statement to an NBC affiliate. "Hopefully, he and others will understand poor choices have consequences, not just for them but for their families and friends."
Whether or not you agree with Guglietta's decision, it's impossible to deny that teen drivers and passengers are at risk. Our Joplin car accident attorneys urge all parents to get involved with their teen's driving education. Parents may be some of the most influential people in a teen's acquired driving habits. It is our responsibility, as parents, to send them off with as much driving knowledge and experience as possible to help reduce their risks of being involved in a serious accident.
The Governors Highway Safety Association (GHSA) offers these tips to parents to help to keep their teens safe on our roadways:
• Seat belts. Remind your teen about the importance of always wearing a seat belt. Teens are the least likely, of all age groups, to wear their seat belt. One click, of a seat belt continues to be the most effective way to save lives in an accident.
• Slow down. Make sure that your young drivers allow themselves plenty of travel time so they're not tempted to speed.
• No drinking and driving. Establish clear guidelines and consequences. (Be sure to remind your teens that they should never ride with someone who's been drinking, either.)
• Passengers. Make sure you limit the number of passengers they ride with. A recent study of teen drivers demonstrated that vehicle occupants can distract teens as much as cell phone use or texting at the wheel. It is advised that you allow your teen to drive with no more than one additional occupant in the vehicle. Less is more.
• Lead by example. You may be the most influential example when it comes to your teen's driving habits. Always be on your best behavior when your teen is riding with you.
• Set a curfew. Make sure your teen knows when to be home. Driving during the evening hours greatly reduces their risks of being involved in an accident. If they need to be somewhere during the nighttime hours, help them to find a way there and back.
• Practice, practice, practice. Make sure your teen gets plenty of supervised driving time with you. This will help you to correct or alter any poor driving habits they may have.
• Curb distractions. Remind your young driver about the dangers of texting, loud music, cell phone calls or any other distracting behaviors behind the wheel. Taking your eyes off the road just seconds can cause a serious accident. Drivers who use a cell phone while driving are 4 times more likely to be involved in an accident.
According to NHTSA, there were more than 5,000 teen drivers, those ages 15- to 20-years-old, that were involved in deadly traffic accidents in 2009 alone. Nearly 2,500 of these young drivers were killed in these accidents. An additional 196,000 were injured. These accidents counted for nearly 10 percent of all motor-vehicle accidents for the entire year. Here in Missouri, there were nearly 150 fatal accidents involving a teen driver in 2009
For more information about personal injury claims connected to car accidents, call our office at 1-888-777-AUTO, or visit our website.
Attorney meetings by appointment only