Car accidents in Osage Beach, Boonville, Ashland, Marshall, and elsewhere in Missouri are the number one cause of death for teens. According to distraction.gov, drivers of this age group are involved in three times as many deadly accidents as those in any other age group. Distracted driving is one of the main causes for these accidents: one in three teens admit to texting while driving.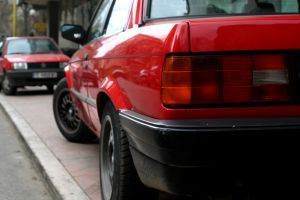 There were nearly 5,500 people killed in motor-vehicle accidents that reported distracted driving in 2009. Roughly 500,000 people were injured in these types of accidents.These distracted driving crashes make up 16 percent of all fatal accidents. They also counted for 20 percent of crashes that resulted in injury for that year. It is reported that one in five deaths on our roadways involved a driver that was using a cell phone.
Our Columbia car accident lawyers understand that current technology allows you to remain connected 24-hours a day. We also recognize how many lives have been lost on our roadways because of this distracting and deadly habit. Motorists are urged to put down the cell phone while operating a motor vehicle: it can save your life, the lives of your loved ones and the lives of surrounding motorists.
Dialing a cell phone while driving increases your chances of being involved in an accident by six times, according to a Virginia Tech Transportation Institute study. Texting while you're behind the wheel of a car increases your risk for an accident by 23 times.
In Missouri, it's illegal for novice drivers (under age 21) to text while driving. However, this law has been difficult to enforce, and many teen drivers are still texting when they should be watching the road. Because of the increased number of deaths resulting from this dangerous habit, the U.S. Department of Transportation and Consumer Reports have joined forces and set out to help other educators and parents raise awareness in our teens. Too many teens are losing their lives on our roadways because they're focusing on their handheld phone instead of the traffic in front of them.
Nationwide, approximately 3,000 teens died because of motor-vehicle accidents last year. Another 350,000 were treated in emergency rooms for injuries suffered in these accidents.
Parents may be the most effective influence on their teens' driving habits. It is important to lead by example: be a responsible, cautious, alert driver, especially when your teen is your passenger. Talk with your teen about the responsibilities and the consequences of driving. Lastly, create a parent-teen driving agreement so that the two of you can agree on some potentially life-saving ground rules.
If you or your teen is dealing with a car accident in Ashland, Mexico, Hannibal or any of the surrounding areas, call 1-888-777-AUTO and schedule a free, confidential consultation to discuss your rights.
Attorney meetings by appointment only