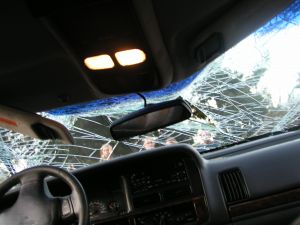 Here in Springfield, Missouri, our city's red light camera program is a controversial subject. City officials are currently considering whether or not to reinstate the program, and there's been some measure of opposition from local residents. Springfield will have to address certain procedural issues to legally reactivate the cameras, which have been turned off since 2010. For many drivers, however, the issue is more about safety.
Our Kansas City, Missouri personal injury attorneys are aware that there are two schools of thought regarding red light cameras and their effect on car accidents. Opponents maintain that red light cameras actually cause more car crashes, since drivers are more likely to slam on their breaks to avoid a camera-enforced ticket - which increases the number of rear end accidents. Others argue that the cameras are an important means to preventing red light violations, thereby decreasing the number of T-bone collisions at intersections, which can be extremely brutal and deadly.
A red light camera in St. Louis captured one such T-bone crash earlier this week - and it's tough footage to watch. The accident happened at Grand Boulevard and Natural Bridge last Saturday. In the video, you can see a white Grand Prix tear through the intersection, running a red light - police estimate that the car was traveling at least 80 mph. The Grand Prix clips one car, sending it spinning, and then slams into a Metro Call-A-Ride bus. The impact of the collision is so strong that the bus is knocked onto its side.
To see the video, click here. Warning: the footage is extremely graphic.
Two backseat passengers in the Grand Prix - Daionsha Scott, 19, and Marion Robinson, 21 - were killed. The driver and a front seat passenger were both hospitalized, along with both occupants of the car clipped by the Grand Prix. There were no passengers aboard the Metro bus: the bus driver suffered minor injuries.
The circuit attorney's office is expected to file charges against the driver of the Grand Prix, who was a friend of Scott and Robinson. Why he ran the red light - and why he was traveling at such a high speed through such a busy city intersection - is still a mystery, though there have been some reports claiming that someone was chasing the Grand Prix. The accident is still under investigation.