Traditionally Labor Day Weekend is the last hurrah before summer ends. Everybody wants one last camping trip and one last weekend at the lake. The days are getting shorter and the nights are getting cooler and this means summer is almost over. In southeast Missouri, Labor Day Weekend also means an increase in traffic accidents and it means an increase in boat accidents. The southeast Missouri boat accident lawyers have a few tips to help you enjoy your last summer weekend on the water.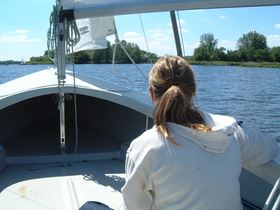 Missouri Water Patrol Safety Tips
Missouri Water Patrol, a branch of the Missouri State Highway Patrol, advised that they will have extra patrols both on the highways and on the water for this Labor Day weekend. A spokesperson for the Missouri Water Patrol advised that you should "Think before you drink." That is a good motto to help keep both Missouri roadways and waterways free of potential traffic accidents and boat accidents.
More Safety Tips from Missouri Water Patrol



Have a designated skipper. Driving a boat is a serious responsibility, do it sober.


Be prepared for sobriety check points. Drink responsibly and use a designated spotter too.


Make sure you have enough life jackets and they are the right size and the correct design for your use.


Wear a life jacket while you are on the docks. People underestimate how easy it is to fall into the water and how hard it is to get back out.


Follow all water traffic rules.


Keep license, registration, proof of insurance and water safety certificate in the boat with you.


Use a flag and a spotter when people are in the water.


Anyone born after January 1, 1984 must successfully complete a water safety course to legally operate a boat, personal water craft, or other vessel on Missouri lakes. But it is also a great idea for safety's sake and for better enjoyment when you are on the water. So we encourage you to take a boat safety course to refresh your knowledge and improve your safety on a Missouri water way.
<< p> <>
strong>Southeast Missouri Boat Accidents Are Serious
Last year 4 people were killed on Missouri waterways. Increasing Missouri Water Patrol officer presence over the Labor Day weekend is designed to reduce the risk of Missouri boat accidents and especially to reduce the risk of fatalities. You can help too by taking reasonable precautions like those listed above. Labor Day weekend is an American tradition. It is a great way to end the summer by creating lasting memories. Stay safe and keep all of your memories happy.

If a Missouri Boat Accident Occurs in Southeast Missouri
Sometimes tragedy is unavoidable. You can take every precaution and still experience pain and loss. If you are involved in a boat accident, it might help to consult a lawyer. The southeast Missouri boat accident lawyers help people who have been injured in boat accidents work with insurance companies to make sure their medical bills and other related expenses are covered.
For more information visit our website. Then call us and schedule an appointment for a free, no-obligation consultation meeting at one of our local offices. Get all of you questions answered before you sign anything.

Attorney meetings by appointment only