Every summer, Joplin motorcycle accident lawyers start receiving more calls about motorcycle accident injury cases. On Wednesday, August 23, a Joplin motorcyclist was killed in a two-vehicle accident on Missouri Highway 86, two miles south of Joplin.
The Missouri State Highway Patrol's report stated that the victim, Edward E. Hoagland, 66, was pronounced dead at the scene of the accident by a Newton County deputy coroner. This accident was Troop D's 62nd motor vehicle related fatality of 2011.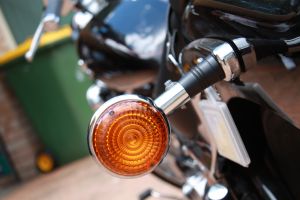 Hoagland was riding his 2005 Harley-Davidson heading west, when for some reason he crossed the center line on a curve and crashed head on into an oncoming 2001 Chevy driven by Kenny r. Tweedy, 43, of Seneca. Tweedy was not injured in the accident, but his vehicle sustained moderate damage and needed to be towed to a repair shop.
The Patrol did not release a lot of details about this fatal accident, such as what caused Hoagland to cross the center line in such a dangerous part of the highway.
Statistically speaking, motorcycles count for 2% of all registered motor vehicles in the country. However, motorcyclist fatalities count for 5% of all traffic fatalities each year. Unfortunately, the fatality rate per miles traveled is a whopping 16 times higher than it is for occupants of other vehicles that afford more protection. The injury rate for motorcyclists is 4 times higher as well.
However, it is highly unlikely that these statistics, or any others, will deter motorcycle riders. Most of them are extremely passionate about their riding, and take great joy from it. So, since motorcycle riding is here to stay, all we can do is keep urging bikers to do everything possible to cut down on the danger: wear their helmets, never ride under the influence, and continue to work on their riding skills by taking motorcycle trainings.
The Missouri Motorcycle Safety Program (MMSP) offers a list of motorcycle trainings across Missouri on their website, including one in Joplin and one in Neosho.

They also offer safety tips for Joplin Motorcyclists:
• Always wear your proper riding gear which includes a DOT approved helmet, some kind of eye protection such as goggles or a face shield, sturdy boots or shoes with non-skid soles, and long sleeves, gloves and long heavy weight pants.
• Stay off the motorcycle if you have taken any drugs or alcohol. This includes prescription drugs as well. Your most powerful defenses on your bike are your judgment and reflexes--never ride when they are impaired and your reaction time is slowed down.
• Slow down before heading into a curve. Look ahead through the curve; then accelerate gently to create stability as you drive through the curve. NEVER cross the center line!
Click here for more Missouri Motorcycle Safety Program tips.
As Joplin motorcycle accident lawyers, we know that one of the main causes of motorcycle accidents is not being seen by other motorists. Because your bike is so much smaller, other drivers frequently don't see you when they are making a turn, until it is too late to avoid a collision.
If you have been injured in a Joplin or Neosho motorcycle accident, please call us for a free, no obligation appointment to discuss your case.
Attorney meetings by appointment only