A catastrophic death and catastrophic injuries occurred Saturday evening August 21 about 15 miles east of Gainesville, Missouri. The Ozark County accident lawyers review the facts as reported by the news and highway patrol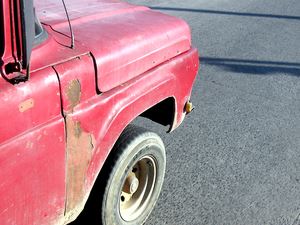 . The couple was traveling southbound on Missouri Route PP when a pickup bed trailer came loose from a pickup traveling northbound and struck the couple's Jeep head-on. The driver was killed and his wife, the passenger of the southbound vehicle, was flown to St. John's in Springfield with serious injuries.

Ozark County Missouri Accident Lawyers Explain Catastrophic Injuries
Catastrophic injury law is Tort Law. This means a civil lawsuit may be filed to recover monies in a lump sum monetary settlement or in partial payments in an on-going compensation. The victim of a catastrophic injury must prove that the defendant was indeed liable, was the responsible party and that the defendant was negligent or acted with willful disregard.
Catastrophic injuries are usually injuries which are devastating in nature and quite often are permanent, though some catastrophic injuries are followed by recovery. These injuries can range from neurological damage to severe damage to the muscular or skeletal systems. The common thread is that these injuries have a major impact on the victim's life and on the lives of the victim's loved ones. The victim of a catastrophic injury maybe permanently disabled, subject to extreme long-term suffering, or even a shortened life span.
Most catastrophic injuries often occur from a very sudden incident or accident, such as the traffic accident on Saturday or an industrial accident, or can occur as the result of some type of toxic or hazardous materials exposure. Catastrophic injuries are not always immediate, as with an exposure the injury may take years to develop.