The size and weight differential between semi-trucks and passenger vehicles can make them weapons of mass destruction in a collision. The average car or SUV weighs around 4,000 pounds, whereas semi-trucks can weigh up to 80,000 pounds. Given this difference it is easy to see why the occupants of any passenger vehicle that is involved in a Joplin MO semi-truck accident can be seriously injured, whereas the driver of the truck can walk away nearly unscathed.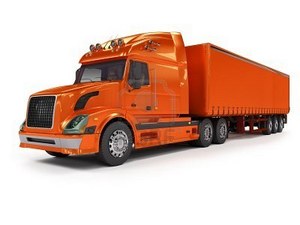 Such was the case in an Oct. 7th semi-truck accident on I-44. The Joplin Police department called the Missouri State Highway Patrol Major Crash Team in to help with their investigation into the cause of this serious accident.
What is currently known is that a semi-truck driven by Emil Davidkov was traveling west and collided with a passenger van driven by Brenda Lane, who was traveling east in the westbound lane. Although Davidkov's injuries were listed as minor, Lane was taken first to Joplin's Freeman West Hospital, but later airlifted to a Columbia hospital with critical injuries.
The Missouri State Highway Patrol Major Crash Investigation Unit was created in 1997. Its mission is to investigate and provide detailed information of serious crashes--those involving multiple deaths, crashes involving felony charges, and accidents such as this one involving a commercial motor vehicle such as a semi, tractor trailer or tanker.
The Crash Investigation Unit utilizes something called "Total Station technology." This provides an accurate depiction of a motor vehicle accident, diagrammed to scale. Each officer in the unit is trained in the human, mechanical and environmental factors of traffic crash investigation. They are considered court experts in the field of traffic crash investigation.
Obviously, an accident like this one leaves many questions, the main one being why was Lane driving on the wrong side of the road?

Why Investigations are Necessary in Joplin Missouri Semi-Truck Accidents
If you have been involved in a semi-truck accident that was not your fault, you will need various forms of proof to win a fair and just settlement from that trucking company's insurance carrier.
Here's how most semi-truck accident's play out...
There will be several investigations to determine exactly what happened, and who was at fault. Along with the police investigation, usually the trucking companies or their insurance company will perform their own investigation. This will take place immediately after the accident.
Their purpose is not only to determine fault, but to limit their liability in any way possible. It is in your best interests to immediately hire an experienced truck-accident law firm who can conduct their own investigation, and find the necessary evidence to prove your claim.
When hiring a lawyer to represent you after a semi-truck accident, always make sure that they have experience with investigating these kinds of cases.
If you have been injured in an accident with a semi-truck, please don't try to handle the case yourself. Contact us for a free initial assessment of your claim. There is never any pressure or obligation to continue--just straight answers. Call the Joplin semi-truck accident lawyers at Aaron Sachs & Associates, P.C. .
Attorney meetings by appointment only