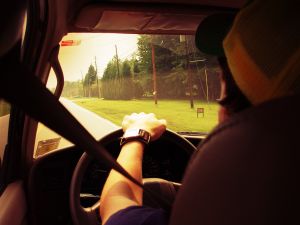 Greene County Missouri car accident lawyers want to remind you of the benefits of seat belt use. All too often car accidents involve injuries. And the facts show that a seat belt can keep a serious injury from happening and greatly reduces the chances of death. A recent Springfield, Missouri car accident is a good example of what can happen and should serve as a reminder to always put on your seat belt.
The accident occurred on US 65 near Saddlebrooke. A woman was traveling in the southbound lanes when the car she was driving ran off the road and hit a pile of rocks. She was seriously injured. Also hurt was her passenger. Neither the driver nor her passenger was wearing a seat belt.
Facts About Seat Belt Use in Car Accidents
In 2009, which is the most recent data available from the National Highway Traffic Safety Administration (NHTSA), 23,382 occupants of passenger vehicles were killed in traffic accidents, 53 percent were unrestrained. The NHTSA estimates that if seat belts had been worn in those cases at least 3,688 more lives would have been saved. In Missouri, that same year, 61 percent of occupants killed were unrestrained.
The NHTSA estimates that seat belt use saved 12,713 lives in 2009.
According to the National Occupant Protection Use Survey, the 2010 seat belt use data showed passenger vehicle usage was 85%. Of the 85% of people who wear their seat belts it can be broken down even further. 86 percent of people who drive passenger cars wear seat belts, 88 percent for vans, and 75 percent for pickup trucks.