Columbia car accident lawyers have seen many clients come through our offices as a result of an accident with a driver who was speeding over the posted limit, or simply driving too fast for the circumstances. A tragic one vehicle accident involving twelve people highlights the dangers not just of speeding, but also of carrying passengers in the bed of a pickup truck. As a result of this crash, seven people were hospitalized and one died of his injuries.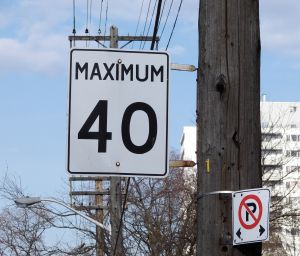 According to the Highway Patrol's initial report, the accident occurred around 5:45 p.m. on County Road 435 just outside Mexico MO. James D. Rippee was driving a Dodge truck at high speed when he lost control, ran off the road and rammed into a mailbox. The truck then rolled over not once but several times, throwing nine people from the open bed and two from the cab. None were wearing any kind of safety device.
Although Rippee refused treatment at the scene, four others were airlifted to Columbia's University Hospital. In total, the Highway Patrol reported 12 injuries in victims ranging from 10 to 40 years of age. Of these twelve, seven suffered serious injuries and five minor ones. The one fatality was Benjamin Ewens, 20, of Mexico who died at University Hospital.
Troop F reports this as their 48th traffic fatality for 2011. Read the Missouri State Highway Patrol's traffic crash report of this incident here.
It has not yet been reported if any charges will be brought against the driver. In Missouri, it is illegal for anyone under the age of 18 to ride in the back of a pickup truck, but legal for those older. It was also not reported at what speed Rippee was traveling when this tragedy occurred.
Riding in the back of a pickup truck is a major cause of traffic fatalities and serious injuries. Although Federal regulations require all vehicles' occupant compartments be designed to protect occupants during a crash, the beds of pickups are designed for cargo. They usually have no protection whatsoever from a collision, and certainly none in the case of a rollover. A sharp turn or any bump in the road can be the cause of death or serious injury, even at low speeds. It is difficult to understand anyone speeding in a truck knowing there are completely unprotected people sitting in the back.
Whether there are police charges filed or not, there is still the possibility of civil suits. Accidents such as this one may lead to wrongful death claims filed by the family of the deceased, as allowed under the Missouri Revised Statutes, Chapter 537, Torts and Actions for Damages Section 537.080. The plaintiffs will have to prove negligence on the part of the driver who caused the accident to win the case.
According to Section 537.090, "damages may be sought for medical expenses, funeral expenses, and the reasonable value of the services, consortium, companionship, comfort, instruction, guidance, counsel, training, and support of which those on whose behalf suit may be brought have been deprived by reason of such death... "
Here are some examples of driver negligence that can result in a wrongful death case:
• Speeding
• Drunk/Drugged Driving
• Illegal U-Turns
• Reckless/Aggressive Driving
• Running a Red Light or Stop Sign
If a loved one has been killed in an accident caused by someone else's negligence, you may have legal grounds to file a wrongful death suit. Please contact the Columbia wrongful death lawyers at Aaron Sachs & Associates, P.C. today for a no-cost initial consultation about your case. We might not tell you what you want to hear, but our lawyers will give you the straight answers you need. Call us today, toll free.
Attorney meetings by appointment only