A Neosho police officer has been accused of supplying vodka to a teen driver, who was involved in a car crash in Neosho. The car accident happened around 4:00 a.m. on Pineville Road. The teen driver was 16-years-old, Channel 8 News reported.
The former officer has been charged with misdemeanor child endangerment in connection with the fatal accident. He was released after posting bond of $5,000.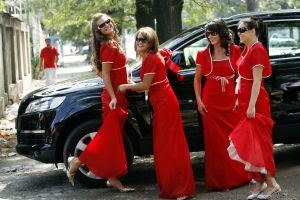 Our Joplin car accident attorneys understand the high risk of car accidents faced by our teen drivers each day. Inexperienced teens, especially ones under the influence, greatly increase the risks of a car accident.
The mother of the teen claims she asked the Police Department to keep that officer away from her daughter at least six months prior to the accident.
"If I had been aware before this tragic incident happened, it would have been stopped," said Neosho City Manager Jan Blase. "From the day we found out, everyone at the city felt betrayed by this."
Every state, including the District of Columbia, has 21-year-old minimum-drinking-age
laws. Yet, more than 30 percent of young drivers between the ages of 15 and 20 years old that were killed in car accidents reportedly had a blood alcohol concentration (BAC) of .01 grams per deciliter (g/dL) or higher. Approximately 28 percent had a BAC of at least .08 -- the threshold for drunk driving.
With the school season winding down and prom, graduation and summer break right around the corner, teens will be hitting our roads in full force. It is important to remind your teen about the dangers of irresponsible driving habits as their knowledge may be the only thing that stands between them and a potentially fatal car accident.
Traffic accidents continue to be the leading cause of death and injuries for teens in the United States. May hosts National Youth Traffic Safety Month, which is sponsored by the National Organization for Youth Safety in an effort to help educate teens about the importance of traffic safety awareness. They use the entire month to try to decrease the risks of teen car accidents. The Missouri Department of Transportation proudly joins the fight this month to help make our roads safer for everyone.
One in four Missouri traffic accidents involves a teen driver. Between 2007 and 2009, more than 300 teens were killed in traffic crashes. Although there are many causes for the accidents, our biggest concerns for teen motorists are texting behind the wheel and their failure to wear seat belts.
Missouri's Graduated Drivers License Law states seat belt use is required. Still, nearly half of Missouri teens neglect to buckle up. You can remind a teen to buckle up by sharing these top 10 reasons, provided by MoDOT, for buckling up:

-Road rash isn't attractive.
-I can see the road fine from inside my car.
-My head won't fit in the CD player.
-I just don't like the taste of glass.
-Would a casket be more comfortable?
-My friends won't look good without me.
-Wrinkled clothes are better than blood stains!
-I don't have a license to fly, yet!
-It takes less time to buckle than text message.
-It's not cool to be stone cold dead.
According to the National Highway Traffic Safety Administration, there were more than 208 million licensed drivers in the United States in 2008. Young drivers, or those between the ages of 15 and 20 years old, accounted for more than 6 percent (more than 13 million) of that total. Missouri saw nearly 800 fatalities in accidents that involved at least one teen driver in 2009.
If you or a loved one has been in an auto accident involving a drunk driver and need advice, the Joplin personal injury law firm of Aaron Sachs & Associates offers a free consultation with no obligation. Please feel free to contact us at our Joplin office at (417) 627-0066. Attorney meetings by appointment only.
Attorney meetings by appointment only