The Daily Journal reports towns in Southeast Missouri continue to deal with the consequences of the historic spring floods, which have devastated the region.
In Morehouse, some 280 homes -- or about two-thirds of all residences -- sustained water damage. The Federal Emergency Management Agency is on the ground and promising disaster relief funding for residents of New Madrid County.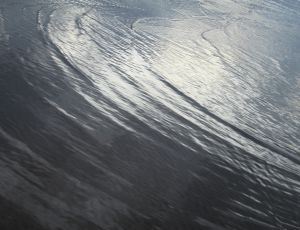 Flood waters, downed power lines, standing water in roadways, washed out roads and other consequences of the floods increase the risk of car accidents in New Madrid and elsewhere in Missouri's Bootheel.
Our Charleston and New Madrid personal injury lawyers know we will get through the disaster the way we always have: with neighbors helping neighbors. However, the Missouri Highway Patrol is reminding residents that flash floods and standing water can be extremely dangerous. Property damage or repair may be the least of your worries as drowning and other serious injury risks are present whenever a motorist attempts to drive through standing water.
"The flooding situation in Southern Missouri has turned deadly," stated Col. Ron Replogle. "The Missouri State Highway Patrol has conducted approximately 18 water rescues in Troops E, D, and G and has recovered the bodies of two fatally injured subjects in the Troop G area since Friday. Both of these individual's vehicles were swept from low water crossings by swift moving water as they attempted to cross. Many of the roads in the southern portion of the state which are near or crossover waterways are still under water and should be considered impassable and extremely dangerous to cross."
-Barricades closing roads are in place for your own protection. It is dangerous and a violation of state law to drive around them.
-Never drive through fast-moving water. Even a small amount of fast moving water can sweep a vehicle off the roadway.
-If you vehicle becomes stuck in rising water, get out quickly and move to higher ground.
-State law requires motorists to use their headlights whenever their windshield wipers are on.
If you are dealing with a car accident in Ste. Genevieve, Cape Girardeau, Kennett or elsewhere in Southeast Missouri, call 1-888-777-AUTO or 573-334-7959 today for a confidential consultation to discuss your rights. Attorney meetings by appointment only.
Attorney meetings by appointment only