As Springfield, Missouri car accident attorneys, we've written a great deal on this blog about the dangers of distracted driving, particularly driving while texting. We know firsthand how often this behavior results in injury and fatality accidents. Now, the National Transportation Safety Board (NTSB) is recommending that all fifty states implement a total ban on the use of cell phones (and all other portable electronic devices) by all drivers, except in emergency situations. What's more, this recommendation was prompted by the findings of an accident investigation that happened right here in Missouri.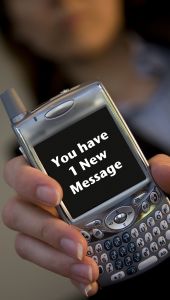 You probably remember seeing the horrific story on the news last year. A 19 year-old Missouri man, Daniel Schatz, was traveling on the highway near Gray Summit. The Missouri Highway Patrol estimates that his pickup truck was moving at 55 miles per hour when it struck the back of a semitrailer, which had slowed down because of highway construction. Then, the pickup truck was struck from behind by a school bus, which actually overrode the pickup. Finally, a second school bus collided with the first bus.
Schatz and Jessica Brinker, a 15 year-old girl on the first bus, were both killed. 38 people were injured. The buses were carrying about 50 students from St. James, who were traveling to Six Flags for a field trip.
The findings of the NTSB investigation showed that the pickup truck driver had either sent or received 11 text messages in the 11 minutes before the collision occurred. The subject of the messages, between the driver and a friend, involved plans to attend the county fair. The cell phone records do not conclusively show that Schatz was typing at the moment of the accident, but, according to NTSB chairman Deborah Hersman, they do provide evidence of a driver who was distracted in every way: manually, cognitively, and visually. "Driving was not his only priority. No call, no text, no update is worth a human life."