Springfield injury lawyers have recently heard of several collisions between cars and horses. It is difficult for a car to see a horse on the edge of the road at dusk, and even harder in the dark. Often, when these collisions occur, drivers believe they have hit another animal--usually a deer--and don't consider the possibility that there could have been a human involved. If their car is not seriously damaged, many drivers don't even stop. However, they may still be guilty of a hit-and-run if a human is involved.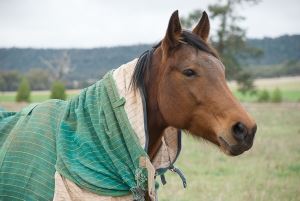 This must have been the case in the deadly rear-end accident which happened recently on Farm Road 194, one mile south of Battlefield, Missouri. A Republic woman, 34 year-old Michele Montiel, struck a horse from behind with her van. Montiel said she thought she hit an animal, but drove off without investigating. Her 2000 Dodge Caravan had major damage to the right side, including a broken windshield, and she went home, believing the vehicle was no longer safe to drive.
Unfortunately, the horse was being ridden at the time by 53 year old Charles Rickard of Springfield, who was seriously injured. Rickard was taken to St. John's hospital in Springfield with serious injuries. It was the horse, Poco, who was the fatality in this accident.
A second horse and rider, traveling with Rickard, were approximately 50 feet away at the time. The rider, Brad Rozell, reported seeing Montiel hit the horse and drive away. "It was like an explosion," said Rozell, later adding that riding in the roadway at dusk was a mistake, and that "there were bad choices made by everybody involved."