Eighty-Seven & Running
Mentoring & Supporting Underserved Children
Aaron Sachs & Associates, P.C. is proud to regularly support Eighty-Seven & Running, an amazing charitable organization founded by Travis Kelce of the Kansas City Chiefs. While growing up, Kelce noticed that not everyone in his community had the same educational opportunities, despite the community feeling tightknit and welcoming. He created Eighty-Seven & Running to provide mentoring and motivational opportunities to underserved children throughout Kansas City, with a focus on cultivating a child's talents in athletics, business, art, and STEM.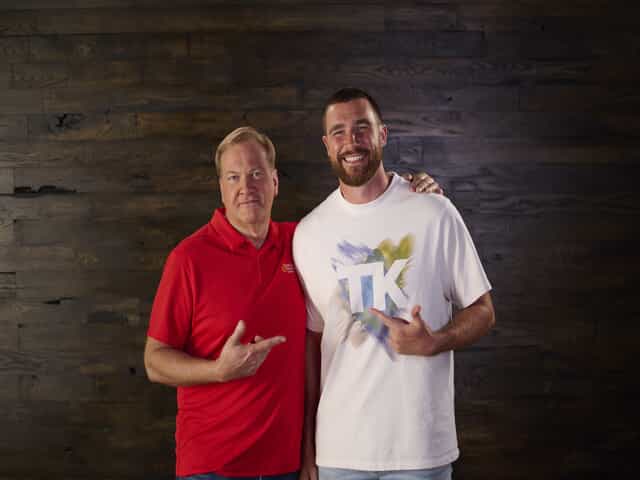 Our team, led by Attorney Aaron Sachs, enjoys finding creative and engaging ways to support our communities. We have to admit that Eighty-Seven & Running is one of our absolute favorite local foundations, even though it was founded only a few short years ago in 2015. We have made an effort to support this charity, and Attorney Sachs even teamed up with Travis Kelce in the past two years to help fund the Boys and Girls Club in Springfield, Missouri.
How to learn more about and support Eighty-Seven & Running:
Read our blog: We shared a blog post in early 2020 about our involvement with Eighty-Seven & Running, as well as other local charities. You can click here to read more.
Visit the Eighty-Seven & Running homepage: To get full details about Eighty-Seven & Running, we encourage you to head to the foundation's official website. You can learn about news, events, an "about us" explanation, and much more. Click here to visit the site.
Make a donation: Of course, if you want to get directly involved in the success of Eighty-Seven & Running and the children it supports through unique mentoring opportunities, then donating is a quick, effective way to help. Click here to load the official site's donation portal.
Want to know even more? Call our firm at (888) 287-1046 at any time.